Dispairer: A Collection of Short Stories | MFA Thesis Presented to Saint Mary's College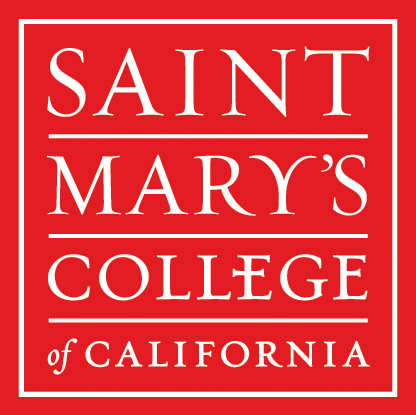 Dispairer: A Collection of Short Stories | A Thesis Presented to The Faculty of the School of Liberal Arts Saint Mary's College of California
Dispairer: A Collection of Short Stories
A Thesis
Presented to
The Faculty of the School of Liberal Arts
Saint Mary's College of California
In Partial Fulfillment
Of the Requirements for the Degree
Master of Fine Arts
by
Richard L. Wright
May 2014
© 2014
Richard L. Wright
ALL RIGHTS RESERVED
To my Father, Richard S. Wright.
Your faith in me is everything.
TABLE OF CONTENTS
The Drowning
5
Saturday in the Park 23
Cataract 49
Flora and Fauna 64
The Drowning
The light blue sandy bottom of the lake peeled down into blue-black nothingness five feet out from the shore. The oblong outlines of trout were visible as the man looked over the side of his canoe. The reddish brown torpedoes floated and darted around one another sporadically.
Shadows from trees atop the ridgeline to the west grew on the lake as the man positioned his boat. He slowly popped the lid from a tin of Copenhagen. Replacing the moist grains of sweet dipping tobacco were twelve hand-sewn lures. He pinched one out and laced a length of blue fishing line drawn from his rod through the eye of the hook, tied a tiny heart of a knot, and snapped through the excess line with his teeth.
He sat tall with his spine bowed on one of two crossbeams in the canoe. He drew the rod back and forth, skimming the top of the water once, twice, three times, and let the lure drop and float helplessly on the surface. Cast. Reel in. Repeat. His broad shoulders and thickly muscled arms and legs weighed heavy in the boat, a worn skeleton of its former sturdiness. Keeping the boat plum on the surface made his torso strain with each pitch and rock of his casts.
This unknown lake, just one in a chain of twenty or so, probably forty miles into backcountry, was almost a perfect oval, a quarter mile long and half as wide. Small, but clear and deep.
Earlier that day, the man had picked up the trail of big horn sheep and tracked them up the side of the mountain, his rifle unsheathed. After summiting a pass between two peaks, he followed a small tributary and had made his way carefully down a steep slope of loose shale and sparse shrubbery. Upon reaching east shore of the lake, he found a clearing where trees were not as thick as in the surrounding woods. Black remnants of past campfires lay silently in a stone circle, and it was there he'd found the dilapidated canoe. That first evening by a fire, he heated some pitch from a sugar pine and repaired the canoe as best he could, slathering steaming sap throughout its thinning hull. The last of a flattened roll of duct tape secured the canoe's integrity.
Now, out on the lake, late and into the next day, the thing was bound to keep him afloat, at least for the last two hours of sunlight he had left.
It was nearing autumn and snows would be coming soon. He buttoned his coat, inhaled deeply, and uncapped his canteen. Gulping the water down fast into his gullet and hiccupping little spasms from his throat shook his body slightly, but enough to rock the canoe and ripple the water—an oddly human noise the fish may understand as unnatural, a warning. He cast his line again. While it rested on the surface, he hovered his palm over the water and tried to get it as close as possible without wetting his skin. A fisherman's trick to stop hiccupping his Uncle Hal had taught him when he was ten. The man's wavering reflection pulsated back at him as he looked down at his hand wavering above the water
It was then he heard a deep and fast huffing exhale and a heavy moan. He pulled his hand away as if touching the water had spurred the noise. He grabbed his fishing pole with both hands. On the northern shore of the lake, he saw the large female Grizzly and went still.
Staring at him, her head slung low and framed by massive ridged shoulder blades, the animal swiped at the shore's sand, sending a buckshot of pebbles into the lake. She bellowed again and then omitted a constant and low guttural hum. The animal's gaze fixed on the man. She paced the small rocky beach. The bear's face was not the healthy and swollen brown bundle of spring or summer. Its jowls hung low like thin wet cloth, pulled downwards by thick and heavy strings of saliva. It was starving. A massive frame, once rotund and powerful, now seemed fragile. The animal's fur, sparse in some places, was draped over its skeleton like slacks on a man's thin legs in strong wind.
The end of summer had been hard and the man had not seen as much game as in past seasons. This small oval lake was surrounded on all sides by steeply banked slopes. Getting out of this valley would take a herculean effort, far beyond the Grizzly's endurance and strength now. It was alone at the lake and from the sight of the thing, it had been for four to five weeks. Game understood that this was now the bear's lake, and though there may have been more than one Grizzly in this valley, no other game would now venture down the steep walls even for water.
It roared again. Louder, its lidded and lazy eyes popped open. Noise bounced across the lake, surrounding the man, alone on the water. Deliberately averting his gaze from the bear, he lifted his hand back inside the boat. A heated wave passed through him and the man forgot the cold of the mountains. He counted his heartbeat to three. One, two, three, slowly rested his fishing pole in the canoe, picked up the paddle, and began stroking the boat forward.
The Grizzly's stance became tight and rigid. The man kept his head down as he paddled parallel to the north shore, just thirty yards off his starboard bow. He was moving west, towards the half of the lake now under shadow. His camp lay behind him now, another 200 yards away. As he paddled, the man looked over his shoulder at the sunny patch of land where his tent, fire, and rifle all remained by the softly trickling stream he'd followed down the mountainside. He moved forward silently through the water.
The bear followed along the shore. Lumbering along, paws splashing in shallow water, the man felt its focused glare. The canoe entered into the shaded half of the lake and the air went hard and frigid. He stopped paddling and looked over the side of the canoe. Without the sun, the water had turned black. A dark and unforgiving chasm. Looking into the deep, his reflection now replaced by total darkness, he looked up and directly at the bear. She returned his stare and perked up her ears and extended her neck.
The Grizzly was hungry, but looked weak. Capable? The man could not tell from his position on the lake. Was its speed and strength as robust and prevalent as two months ago in midsummer? There was no way the beast had not lost some of its power. Knowing how much was a necessity.
How much sunlight was left? An hour? Hour and a half?
Still holding her stare, the man put his paddle in the water and slowly turned the canoe to point directly at the shore where the bear stood at the ready. He stroked the water and pushed himself towards her.
He began closing the distance of about 30 yards quickly. The bear bounced on her front legs, splashing in the shallow water just off the shore, before the shelf plunged into deep water. The man breathed heavy and he noticed then his breath steamed forth from his mouth with each exhale. Twenty yards now, the bear paced in a circle a few times, like a dog chasing its tail. Fifteen yards to the shore. And then, at ten yards from the bear, the man put his oar in the water, and back-paddled, stalling in still and deep water from the pebbly beach and the Grizzly. The animal froze and considered the man and his canoe, so close now. The man then slowly gave the water another back paddle, sending his canoe out into the lake again, away from the shore. A strange and small, high pitch noise, a whine, emanated from the bear. Her mouth agape and saliva still swinging low from her jaw, she moaned and cried as the man slowly receded back into the lake.
Then the Grizzly reared up and paused on its haunches. The man could see the emaciated underbelly of the animal. She fell back down and crashed into deeper water where she could not stand, and began to swim.
The man back paddled hard now, digging deep into the cold water sending the canoe back out into the middle of the lake. He watched the bear, only its wet snout and head visible above the water line now. It exhaled loud and hard. The man thought of its wide and massive paws submerged and dogpaddling through the darkening water. He pulled hard at the paddle and looked behind him to see where he was headed. Suddenly the blasting exhales of the bear disappeared. Silence returned to the still lake. Only a ripple remained where its head had been.
The man stopped paddling and leaned forward in the boat in an attempt to see the submerged bear. Then he stood, balancing himself with the paddle pushed against the hull of the canoe, and as he did, the bear resurfaced. Startled, he wobbled in the boat and sat back down quickly. He readied his paddle, and looked up to see the back of the bear's head. It coughed loudly through its nose a few times and whined as it swam back to shore.
The man back paddled and the boat glided through the water towards the center of the lake. His each breath continued to steam into the air, getting colder as shadows moved further across the lake.
The sound of rocks beneath the bear's feet as the animal lumbered from the water brought the man's gaze to the shore again. Now wet, her skeletal frame was far more brittle. The man saw her rib cage extend and then deflate quickly as she caught her breath. Huge billows of steam shooting from her mouth and nose. She stood on the shore and didn't move and dripped water over the drying cold rocks. The temperature dropped by the minute and would fall bellow freezing far before midnight. She must be cold. She shook and her loose skin, flopping violently around her frame. The man drew his paddle across lap and looked his camp. Still with the sun on it as he sat in the darkening shade, he could feel its warmth, until suddenly, he couldn't. Cold crept through his body and he pulled his arms in close to his sides but did not feel any warmth. Then he realized from where the cold was emanating. It was coming from his feet. He looked down to see the duct tape he'd used to finish off securing the repairs to the hull of the canoe floating in two inches of clear, cold water.
His boots, waterproof up to the ankle, stood in water where no man would last more than three minutes. The hole, a small and dark penny-sized portal lay between his feet, exactly where he'd placed the broad end of the paddle to steady himself while he stood balancing in the canoe to search for the submerged bear.
He pushed the heel of his right boot down on the hole, slowing the flow of water into the hull. Resting the paddle across his lap, he zipped his jacket up around his neck and looked towards camp again, almost 200 yards away on the eastern shore. He looked at the bear, and then at camp again. She had regained some of her stature, and though still breathing heavily from the beach on the north shore, her gaze was again fixed on his position in the lake. As he returned her stare, she again began to growl.
The boat was sinking. Albeit slowly, but the canoe would not last. He could not make repairs while afloat. And even if he could, the duct tape and the tin can he'd heated the pitch in lay next to his now defunct campfire.
He looked at the hole again, plunged his paddle into the water, and spun the canoe to face his camp and stroked. The harder he paddled though, the more weight he shifted around the boat, and less pressure was allotted to put on the hole. More water came in with every stroke. Struggling to keep his boot flat against the hull while he paddled, he watched as the bear jerked its head up and considered the man and his sudden movements. She turned and began walking south along the beach, slowly following him.
Water sloshed around the hull of the boat, but the man had no means of bailing it out. His feet grew colder, but still remained dry in his waterproof boots, as the water slowly rose. He looked back and saw the bear, walking in slow pursuit. Its head was low and swung as it followed parallel to the route of the canoe, sizing up what was to happen next. Having closed half the distance to his camp since he'd discovered the hole, the man strained to see his rifle. It lay leaned up against a large Jeffery pine close to wear he'd set his tent, but he could not see it from on the lake. The ten round magazine was loaded, though if it came down to it, he'd still have to flick off the safety, chamber a round with the bolt, aim, and fire. He measured the sequence, flowed through it in his mind. Before reaching his gun, he'd first have to land the canoe. The softly sloping beach on the north shore was replaced on the eastern edge of the lake by a collection of small but sizeable boulders that rose five feet or so from the waterline to the flat forest ground wear his camp lay. He'd get close to the shallows, step from the canoe out onto the boulders, and then up to the dry land. From there the sprint to the rifle would begin. It would take twenty seconds. Twenty seconds that may not even happen if the bear somehow got ahead of him and reached the camp first. He had to be fast on the lake and then on land.
Without looking back at the bear—a runner with his head down—he paddled fast and hard toward the camp. The canoe made a small wake and the man passed onto the sunny side of the lake. He dug and shoveled water and he could now, with the sunlight streaming into the deep blue, see farther down into the lake. Fish darted away as his boat cut through the water faster and faster towards the east end of the lake and his camp. Eighty yards. Seventy. Sixty. The canoe continued to pick up speed and he looked back over his shoulder to the northern shore towards the bear. It was gone. On the small beach that ran between steep shale, rocks, and brush, nothing moved except the tiny lapping waves of the lake. He stopped paddling and scanned the shore back and forth looking for any signs of movement. The little beach ran to the northeast end of the lake where the pines began. The trees remained thick until the clearing at the far east shore where the man had made camp. It must be in there. But where? How far? Could he come ashore in time to grab the rifle? He looked at the hole in the boat and tried to judge how far the water had risen. Glaring hard into the thicket of pines just to the left of his camp he looked again for movement and saw nothing. It was time.
Positioning his boot once again over the boat's hole, again pushed the canoe fast towards the shore. His eyes fixed on the camp, his ears straining for any of the far off grunting, now so familiar to the man. Thirty and then twenty yards away. Still nothing. The white of his tent came into view and then the rifle, just where he'd left it. The dark blue of the deep water, turned aqua, and then green, and soon he could see the sandy bottom. He looked up. No movement from the woods near the camp. He aimed the bow of the canoe directly to the right of the small tributary emptying into the lake. At this angle, he could take one step forward in the canoe and the next would be onto the rocky shore. From there it was a short sprint to the rifle. Would the bear be on him by then? From what direction would it come? He had to be fast.
The canoe's bow touched the rocky shore with a crunch and the man stood up. He felt the hull give way and the splinter of wood spreading under his boot. He'd stood directly on top of the hole.
Then he was on dry land. He looked up and saw the rifle. The sunny camp he'd seen from out on the lake was far less radiant. Sunlight dissipated with each passing minute and shadows blackened the surrounding woods. His first steps on land, the ones he'd envisioned as so forceful and deliberate, wavered as he scanned the darkened woods all around him. Trees blocked all light from reaching back into the forest. Trees guarded the mouths to the darkened caves of the woods. He slowed, and could not perform the sprint he'd planned from the boat to his gun, and as he walked he heard the first branch break. To his right, her fluid gallop snapped undergrowth as she emerged from between two large pines. He looked at the rifle, and then up at the bear. He ached for the gun and screamed inside as he turned and started back to the canoe. Water now filling his boot weighted his feet as he ran. He heard more low-lying branches snap from the stumps of trees and she roared. His legs pumped. He focused on the canoe. Water swayed in the hull of the long wooden boat and his feet bounded from the pine needle covered ground, onto the boulders, and he flung himself headlong into the boat, sending it gliding back out into the lake.
Catching his breath and lying in the cold water in the canoe, he looked back. She had reached the edge of land, where the boulders created a mismatched stairway to the water's edge. Where he'd stood just seconds before. She released a louder and painful roar than the man had yet heard from the beast. Her jaw wide her blackened gums still held long incisors and hulking molars in place.
The man pushed himself to his knees and sat again on the rear crossbeam of the canoe, grabbed his paddle again, and looked down at the hull. The hole remained the same, but thin cracks spider-webbed out from its rotund shape. His jacket now wet, he ripped it off and plunged it into the boats water, folding the coat into a kind of patch and holding it in place with his boot.
Immediately he felt the biting sting of cold through his wet shirt. The sun had receded farther beyond the western ridge, and shadows now covered the entire lake. The temperature dropped quickly and a shiver shot through the man's body. He wiped the water from his face in time to see her take one last step on the boulders lining the eastern shore, and lunge into the water with an enormous flurry of white spray.
The splash of the bear subsided and a beautiful silence fell over the lake and the woods and the small, pebbled beach on the north shore. For a moment, even the bubbling of the creek emptying into the lake near his camp subsided. It was quiet, until he heard the halting and quick snorts of the bear's snout, just above the water line as it swam.
Even through the submerged jacket and his boot, the man could feel the pressure of the water flowing into the canoe. He pressed harder against the hull with his boot. Keeping the bow of the boat pointed at the approaching bear, making certain to keep her in his line of sight, he back paddled out farther into the lake. She swam with a renewed vigor and their speeds in water where nearly even. The man had a good ten-foot lead and he dug hard with each back paddle. A freezing mist had settled over the western side of the lake. Thickening as the temperature dropped, the condensation was light near the middle of the lake and became fog-like towards the west shore. The man now shivered continuously, despite the exertion from his violent paddling. The bear came at him, farther into deeper parts of the lake.
Cold mist swirled around the man and the canoe. The sun still tickled the tops of the pines beyond his camp, but the forest was giving itself over to night. Water in the hull had ascended above his boot line. Though they were wet from his first step out of the canoe at camp, his feet, now numb, were fully saturated. He looked up, and still, she came at him.
"Away!" he screamed. "Get away!" She could not feed herself on him out here. She was too malnourished to drag him to shore. Why then? Why was she pursuing him with such purpose? There was no reason in it and the man screamed again at the bear to turn back. He should be starting a campfire now, his fish from the day should be gutted and washed and wrapped in tin foil waiting for the coals to settle and heat up. His bear hang should be set and ready to hoist his supplies to safety before he crawled into his tent and warm sleeping bag. He noticed his rod still lying in the canoe. He picked it up and hurled it like a javelin towards the bear. It splashed into the water to the right of the animal's head. Its eyes, now visible to the man, did not blink. She did not flinch or slow. He screamed again at her to turn back and then, a sound, guttural and high pitched at once vibrated from the lake, surfaced and reached the man's ears. It was a sound he had heard before. The quiet whine she'd emitted from the shoreline earlier in the day, now amplified underwater, met the man's ears. He was now deep into the mist and the western half of the lake.
Her eyes, marbles of black, blinked at him and she seemed to breathe in a large amount of water through her nose. She coughed and sputtered and almost sunk below the surface. The man continued his back-paddle but watched carefully and thought her stroke and speed began to slow. The whine became louder and her eyes blinked again, and again.
Suddenly the man stopped shivering. The warmth of an idea filled his entire being. He stuck the paddle in the water, and instead of paddling backwards, pulled hard on the oar and pushed the canoe forward towards the bear. Its head rose higher above the waterline and its eyes went wide. The space between them shortened. Ten feet became five, and as the bow of the boat was almost within the bear's striking distance, the man dug his paddle deep into lake with all his strength and the tip of the canoe turned sharply to the left of the bear's head.
The bear let out a moan and brought up a massive paw above the waterline. It came down right where the trajectory of the canoe had been. White water again shot up in a spray as its paw came down and at that, the bear fell below the surface. The man, now to the left of the Grizzly, paddled forward a few strokes towards the north shore and spun the canoe around so the bow of the boat was again facing the bear. She resurfaced. She excitedly jerked her head from side to side until she saw the man. She whined, louder this time. Now deeper into the freezing mist than he was, she began her swim again.
Over twenty feet away from the bear now, the man back paddled at a slower pace. He looked over the side of the canoe, and then at the water inside the hull. The two waterlines were almost equal. Once the lake-level surpassed the height of the water in the hull, it would take only a slight rocking of the canoe and the cold of the lake would pour in. Looking up, he watched as the bear, remain steadfast in its direction. Her head seemed lower in the water, her breathing heavier. He back paddled gently and the bear inhaled a nose full of water. It coughed loudly and sunk again below the surface. A second later it reappeared, paw first as if grasping for a ledge, a branch, anything solid and not water. The paw came down with a deep plunk and a splash and again she went under. The man stopped paddling. He pushed his boot down harder on his jacket under water. She came up again and was swimming. A few strong back paddles and he was again a good twenty feet from her. His feet, no longer numb, began to hurt in the rising water. The man could nearly feel her energy and power wane and subside. Cold set into his muscles and sapped his adrenaline. She closed the gap between them again, and now just ten feet from each other, he back paddled, teasing her forth. She whined loudly and again disappeared. Resurfaced, and disappeared. Then, her head out of sight, a giant paw came out of the water, violently stroked the freezing air above the water, and splashed down. Another paw then did the same, grasping once again for something that wasn't there. Her head came up briefly again and snorted. His canoe sat still and low in the water now. Paddling only rocked the canoe and made him shift his weight, lessening the pressure he tried to keep on his jacket over the hole.
There was a sucking noise, like sucking the end of a soda through a straw. The bear's reverberating whine—constant and pitiful—turned to an even higher pitch. He paddled carefully closer. He could hear her submerged in the cold lake, crying. It raised its paw from the water and brought it down once again, but found no purchase. And then there was silence.
The man back paddled away from where she'd gone under, waiting for her black eyes to reappear once more. Nothing moved on the surface. He shivered. Water, or sweat—both the same temperature now—fell about his face. He ran a hand through his hair and felt it crisp, beginning to freeze over. He leaned forward in the boat, but did not stand—once again yearning to see where the bear had gone under. There was nothing. The ripples where its paw had disappeared. Through the pain from the cold in his feet, he pressed hard on the jacket and hole in the boat, gasped, and paddled forward to where the Grizzly had been. He had to see it drown. He had to see it drown.
The waterlines in and out of the boat so close now he could not tell which was higher. Mist now covered the entire lake. Retreating and teasing the Grizzly forth had positioned the man in the northeast corner of the lake. Thirty yards of lake now lay between himself and his camp. And it was the same distance to the pebble-strewn beach of the north shore.
The man and his boat were then directly above where he'd last seen the bear. Gently, the man steadied the canoe. As if peering over a cliff's edge into nothingness, he leaned to the right. The man rested his hand on the side of the canoe. His fingers, not as painfully numb as his feet, dipped into the lake the waterline crept towards the boat's rim. He looked into the dark water. Not even his reflection stared back. It was the absence of light. The utter void of color. But still, he strained and brought his face as close to the surface as he could without tipping the canoe. Then, as his hand submerged and just a tiny bit of lake water spilled into his boat, a black shape, imagined or not, came into focus. It drifted slowly under water. It was at least the size of the bear, maybe bigger. The edges of the shape waved, fluid and amorphous, and in the deep currents of the lake, the shape sunk out of sight.
He pulled his face away from the water and the canoe rocked back and forth. Stars now dotted the evening sky and light had nearly faded. The shore, any shore—north, south, west, or east, where his camp was—had vanished. The blackness of the lake and the land melded into one.
The man squinted hard into the darkness at what he decided was the eastern shore. As he'd seen the bear, or some large shape floating away under water, he saw what looked to be the white of his tent. Immediately he began to paddle. He threw water behind him with the paddle he could not even feel any longer. Each stroke he envisioned the paddle missing the water completely and flying from his grasp. He would never find it in the enveloping dark. Nonetheless, he kept paddling, and the night kept darkening. Soon there was nothingness. He stopped paddling for a moment and held his hand in front of his face. He wiggled his fingers and moved them around. Pain riddled his deadening limbs. He continued to stroke. The white of his tent was gone. Replaced by the void, into which he was now traveling. The canoe had to be below the water line of the lake by now, but he could not see. He still pushed the boat forward.
Then he heard it. The quick chatter of the stream. The tributary he'd followed down the mountainside that lead him directly to his camp and trickled into the lake. He stroked hard with the paddle and it became louder. It could only be a few feet away. And then he heard another noise. A louder pouring of water. Deeper and more massive. And felt the pressure on his legs and stomach as the lake poured into the hull of his boat and swallowed his vessel whole. He flailed and threw aside the paddle and began to swim wildly in the direction he'd last heard the stream. The little chatter from the stream had been replaced by his thrashings in the lake, but he knew where he. He could not have been more than eight feet from shore. Swimming hard, he reached his feet down to find solid ground but slipped below the waterline. The lake was still too deep. Cold shot through his head like a bullet and he pulled himself to the surface again. He again put arm over arm and moved towards where he knew the stream, and shore, to be. His chest felt run through, a sword in his lungs. But for his shoulders, throwing each arm forward, all feeling was gone. He tried to kick his legs but he could not be sure they were moving. As he breathed in deeply, half way through his inhale, a wave of water filled his mouth and throat and he gasped and coughed and fell beneath the surface. His eyes shut and lights shot forth bright and brilliant from the pain in his torso. He vomited underwater with no sound as he sunk. He reached upwards and felt the cold night air just above his head, pulled his arms down, and resurfaced.
Around him he saw the trees of the forest and glistening water and the stream. He was here. He was facing east and was there was the shining white of his tent and above the trees, he followed the steep incline of the mountainside and hanging illustrious in the sky and peeking over the trees of the eastern ridgeline, was the moon.
He gasped again and got nothing but air this time. His arms moved and he came towards the shore. He searched with his feet for rocky shallows and his soles of his boots scraped pebbles. He stroked again and was standing, and walking and coming to the boulders that led up to the dry land of his camp. He crawled over the boulders and soon was on all fours shuffling through pine needles towards his tent and the ring of stones for his campfire.
Spasms racked through him and he vomited again next as he attempted to grasp the zipper of his tent. His thumb and forefinger throbbed with pain as he pulled the zipper down and fell inside. He tore into his pack and in the inside pocket found his Zippo. A roll of toilet paper, perfect for igniting pine needles or kindling or whatever he could find, lay just inside the tent and he grabbed that too. The campfire was just feet away and he lunged his body towards it. Like falling on a bed of nails, he screamed as he rolled on the ground towards the hearth for the fire. Lying on his belly, he reached forward and placed the toilet paper roll in the pit and grabbed a handful of pine needles. He set the needles on top of the paper and reached forward with his Zippo and flicked the flint. Nothing. He hit it again and again and nothing came forth. No spark. He blew on the flint trying to dry it and flicked it again. Nothing came forth. He couldn't feel the lighter in his hands now. He stared at it and could see the moonlight glint off it's dulled and scratched silver. He could almost make out his reflection as well but soon the moon moved behind a tree and darkness took him again. The cold came in waves until it was a white-hot tingle. It was that tingle that lulled him to sleep and into death.
Saturday in the Park

Crammed into the tiny loveseat with her sister Maddy, Katie couldn't help starting at the ash grow long from Ron's cigarette as he rubbed Katie's mother's bare leg. Grace and Ron sat on the couch across from the two girls, coffee table in the middle, a TV—far too large for the room—sat in front of a perfectly good fireplace and yelled at them on Katie's right. Ron was watching motocross and screamed occasionally at the television. Maddy kept nudging her sister and motioning with her head to the ash.
"Hey Ron," said Katie. Grace looked across the coffee table at her. Ron's ash grew. "Hey. Ron."
"Yes Katie?" said Grace.
"I said, 'Hey Ron. Not 'Hey Grace."
"How the fuck you let her talk to you like that," said Ron, not removing his eyes from the TV.
"Do you want to burn her?" Katie said.
"Excuse me?" said Grace.
"Do you want to burn Grace again? Is that your plan?" Ron looked down at his cigarette just in time to see the ash fall on to Grace's leg.
"Ouch! Fuck Ron!"
"Shhh. Watch this." Ron pointed at the television and put out the cigarette. Maddy inched up on the loveseat to get a better view. During some sort of halftime event, a large metal mesh globe was pulled into the stadium and one motocross bike was ridden into the sphere through a trap door. Then another. The bikers began riding around the inside of the metal globe barely missing each other.
"Sweet," said Ron. "I could do that. I had a bike once. My brother too. Mine was faster. We'd ride up to the mine—the one been closed since the explosion in '78. We'd set up Coors cans on an old fence post and try and pick them off with his .45 as we sped by on the bikes."
"Why don't you?" Said Katie.
"I did. I just told you." Ron finally looked at her and Maddy. "Wait. Huh? Do what?"
"Why don't you ride a motorcycle in a spherical contraption like that with another guy? Look, what they are doing right there. Why don't you do that?"
"I said I could do that. I didn't say I wanted to. Jesus." Ron looked at Grace, giving her the signal Katie had see so many times before.
"Go do your homework," Grace said.
"Did it already."
"Then take Maddy and go outside and play."
"Mom. It's getting dark," said Maddy
"The street lights will be on in a minute. You're a big girl. Big girls aren't afraid of the dark," said Grace.
"Jesus, get a room already," said Katie. "Actually, you have one. It's called 'The Bedroom' and it's right down the hall."
"Excuse me?" said Grace. Ron chuckled and turned up the volume on the TV. "Oh that's nice. In front of your sister. Very nice Katie."
"Like she doesn't know what it means when you send us outside for no good reason? Come on."
"Oh it's a plenty good reason darlings," said Ron, never taking his eyes from the motocross on the screen that had started again after the motorcycle cage match.
"Jesus. Gross." Said Katie. "Mom, it's January. It must be thirty degrees outside."
"Oh don't be so dramatic. Your scarves and jackets are by the door." Ron stared at Katie. A slow grin drew across his face. He lit another cigarette and blew smoke at Maddy and Katie.
"Come on Maddy," Katie said, grabbing her sister's hand, pulling her off the couch. She helped Maddy into her jacket and tied a scarf around her neck.
"Ouch too tight," said Maddy. "You're strangling me! Acccchhhhhh !" Maddy grasped her neck in mock agony and stuck out her tongue.
"Shhh," said Ron and exhaled smoke in their direction again. Grace waved them away with the back of her hand.
"Have fun darlings! Mamma loves you. Be careful."
Katie opened the door and shot a glance at Grace over her shoulder. She'd lit another cigarette disappeared as Ron's hunched back like a bull moved on top of her.
"Do you like Ron?" Maddy asked.
"No. And you don't like him either," said Katie.
"Sometimes I do. Because he gave me Dora the Explorer."
"That doll that stunk?" Said Katie. "I bet he found that thing in a dumpster.
Who knows what you would have caught from that if I didn't swab it down with Purell."
"I still think he's okay. He's funny sometimes."
"Maddy. Listen to me." They were walking side by side on the sidewalk. Katie stopped and kneeled in front of her sister. "You do not like Ron. Did you see him just burn mom? He didn't even care. I know you can understand this. Mom deserves someone better. We all deserve someone better than Ron."
Katie stood up and looked around the darkening neighborhood. Pickups in every driveway, trashcans by the curb, a streetlight flickered on above them.
"Sunday night and we're kicked out of our own house. This fucking sucks," said Katie.
"This fucking sucks."
"Don't say that Maddy."
"Why not? You did."
Katie leaned down and tightened Maddy's scarf. The sisters started to walk again. Maddy kicked a squashed beer can down the street for a few blocks before it went into a sewer. She held Katie's hand and more streetlights came to life as the night darkened.
The girls walked and looked in the windows of houses at orange glowing living rooms and the steamed windows of kitchens full of Sunday dinners. On the front porch of one house a man in his winter coat and gloves flipped burgers and the smell wafted around Maddy and Katie.
I'm hungry," said Maddy. "What's that?" She pointed straight ahead down the sidewalk.
A group of what looked to be 10 to 15 people, backlit by the headlights of a parked car, were coming at them. At a distance of about 100 yards, they were just figures, but they bounced and light fractured around them and the occasionally slipped between them as they moved.
"I...don't know," said Katie and squinted, holding her had to her forehead. "Oh. They're running. It looks like the track team. The girl's track team from Bishop High." The sisters had stopped. "Come on. Let's cross the street."
"No." Maddy didn't budge as Katie tried to pull her across the street. "I want to see them. Isn't that where you're going to be a freshman next year?"
"Yep," said Katie. "Fine. We'll stay. But we can't just stand here. Let's walk." Katie started walking towards the oncoming group and flicked Maddy's hand from her own. Maddy tried to hold her hand again.
"Stop it. Not now."
"Katie, my hands are cold."
"Put them in your pockets."
The runners approached and suddenly they were illuminated by the streetlamps. The white and red of their tank top jerseys that read, BISHOP KNIGHTS, was bright and fluid around their bodies as they bounced closer.
And suddenly, Maddy and Katie were surrounded. The girls whooshed by. Their hair whipped at Maddy in the face. They smiled at the two girls and with a rapid-fire chorus of, "Hi! Hi! Hi! Hi! Hi!", greeted the two girls in the tiny moment it took to pass them both. Katie, her mouth agape, never said a world.
"Hi! Hi! Hi! Hi! Hi!" Yelled Maddy waving up at the girls. A communal "Awwwwww," came from the group of runners that faded as they continued on past Katie and Maddy.
Katie could smell the powder fresh smell of anti-perspirent, mixed with perfume and she felt something crack open inside her. They were tall. They had highlights. Their legs were shapely and toned and looked unfathomably smooth. How old were they? They looked timeless. Ageless. But they were in high school. Where Katie would be next fall.
"Wow," said Maddy. "Talk about awesome. You're going to go to school with them next year and they just said hi to you. Maybe they'll remember you and you can invite them over for dinner or something."
"Seriously? Really? Jesus come on Maddy. You think they'll remember running by us like nice months from now?"
"Well," said Maddy grabbing Katie's hand again. "They could. Maybe you could go out for track and run with them."
"Okay Maddy. Whatever."
"Well you could," said Maddy.
"Come on. Let's keep going. I'm getting cold. Let's walk."
The two sisters walked about ten more blocks and then turned back to walk the way the came. Maddy found another beer can and Katie stomped it flat with her foot so she could kick it down the sidewalk. The can still had beer in it the liquid shot up and went all over Katie's jeans and some got in her hair when she's squashed it. She stunk of flat, stale Coors and though the smell was practically baked into her hair and clothes, she somehow could still smell the ephemeral and lovely scent left in the wake of the runners from Bishop High.
"If I were you," whispered Michelle Barton from the desk behind Katie, just loud enough for Mia Kittredge and Kay Wentz to hear, "I'd kill myself." They all cackled softly, just out of earshot of Miss Houston speaking towards her dry erase board as she scribbled in purple and red pen.
"What?" Katie said, and turned to face Michelle. "I couldn't hear you."
"Miss Candrian?" Katie spun around to facing the front of the room. "I understand if this material is not important to you. If you wish to receive below average marks on the next quiz, that is your business, but please refrain from distracting students who wish to learn. Are we clear?"
"Yes, Miss Houston."
"Thank you Miss Candrian." The young teacher—costumed in a shin-length skirt, flats, and a blouse buttoned to the neck under a single strand of pearls—turned back to her dry erase board covered in purple and red X's and Y's.
At recess younger kids played dodge ball, and some skipped rope. Teachers roamed the two basketball courts, hopscotch courses, next to the hulking domed building the housed the gymnasium. Michelle, Kay, and Mia sat on a picnic bench near the end of one of the basketball courts.
Katie sat on the ground with her back against the wall of the gymnasium on the opposite side of the basketball court. Her best friend Jen­ attempted to hula-hoop. The lack of distance between Jen's stomach and the hula-hoop made it difficult if not impossible. Katie could smell the pungent bleach-reek of Victor the janitor's dull yellow mop ringer bucket sitting outside the custodian's closet just ten feet away.
Standing six-foot-eight inches in his faded blue jump suit, Victor emerged from his janitor's closet. His face was pockmarked with the remnants of acne and the rumor around school was his father had burned a hole in his tongue with a cigar when he was a boy as he never, ever said a word.
Gyrating in front of Katie and blocking her view of the basketball court, Jen again tried to hula-hoop. It rattled to the ground again.
"Why don't we do anything fun during recess?" Jen said. "You always just want to sit here. Why don't we play something or a game?"
"Play? A game?" Katie looked up and shielded her eyes as Jen's torso pulsed back and forth, blocking and unblocking the sun from hitting Katie's face like a broken strobe light. "I'm—we're thirteen years old. We'll be freshmen next year. Freshmen don't play games. Freshmen girls don't play games."
Jen halted and the hula-hoop rattled to the ground. "I don't know. I like hula hooping and I'm getting good. Ten times around, no stopping look." Jen bent over at the waist to pick up the hula-hoop and Katie flinched as sun streamed over Jen back and into Katie's eyes.
A blast of laughter from Michelle and the girls at the far end of the court resounded around the yard. Looked at them from around Jen and saw Kay Wentz puff out her cheeks and widen her stance in a mocking gesture of someone twice her size. Kay bent over and seized an invisible hula-hoop and began writhing in wide, slow motions back and forth until the nonexistent novelty toy fell to the ground. She sulked dramatically with her chin on her chest, wearing an exaggerated frown. Mia Kittredge, Michelle, and a few other girls standing around laughed and howled and their hair whipped around and even some of the boys stopped playing basketball and gripped their stomachs with laughter. Jen looked over her shoulder at them with already wet eyes.
"This thing is stupid anyway," said Jen as she stepped out of the hoop and bent—this time at the knees—to pick it up. She rolled it away and sat down next to Katie.
"Why don't we start running?" Katie popped up as soon as Jen sat down.
"Where? Why?"
"Like jogging, you know, working out." Jen's face now bared the brunt of the sun and her squint was as much from the bright light as from her confusion. "My mom is always trying to get me to eat more and play sports. She say's I'll build up muscle and 'mature' faster. Gross. I hate that word. You're mom is always trying to feed you those disgusting health shakes and makes you eat raw vegetables and boiled chicken every night." Jen looked at the asphalt between her earth-size thighs and flicked a pebble away.
"Ok, it's February now," Katie continued. "If we start running every day at recess and lunch, you'll lose weight, I'll gain weight and if we keep it up over the summer we both may resemble normal girls our age by the time high school starts." Katie held out her arms for emphasis at the end of her speech.
"Running's hard," said Jen.
"No shit. But I don't want to sit here every day and watch those fucking bitches talk shit about us in front of everyone. And we'll be hot by September. Come on. We're starting at lunch." A nun—the only one left at St. Isabella's—walked curtly out of a class room and blew a whistle three times. Jen lumbered slowly to her feet with a great sigh. Katie turned and stared daggers at Michelle, Kay, and Mia as the three girls walked arm-in-arm to their next class with a gaggle of boys trailing behind.
Katie drew pictures of the runners from Bishop during the three classes between recess and lunch that day. She and Jen had decided they were going to try and run at lunch
After the lunch bell rang, Katie and Jen walked out to the baseball diamond.
"Ready?" Said Katie.
"I guess." Said Jen. "Shouldn't we stretch or anything."
"I'm good," said Katie.
Some students played whiffle ball on the baseball diamond while others passed a Frisbee and kicked a soccer ball back and forth. Other students dotted the hillside overlooking the sport's fields, eating lunch, under the watchful gaze of teachers and the lone nun. Both wearing jeans, Converse, and t-shirts, Jen fell behind and Katie slowed her stride, running next to Jen.
"Maybe I could just be anorexic," Jen gasped.
"Why not do both? Though you might pass out when we're running. Just kidding, don't do that. Take a break. It's not a big deal. We have all summer until fall."
Jen stopped immediately and Katie jogged in place.
"You ok?"
"Yeah, I'll be fine. Go ahead if you want," said Jen.
Katie turned and her first leap forward threaded a pulse through her body she'd not felt before. The dirt under her Converse pushed each foot forward, and then pulled her feet back down, propelling Katie faster and faster. Her lungs wanted more air and she provided it. She drank in oxygen and felt it course through her blood stream, feeding her muscles, desiring more fuel; moving her legs and arms and body forward. A body that never wanted to stop.
In April Katie ran her first 10k and had placed 3rd. Her mother Grace, was 45 minutes late to the finish line to pick her up. Straggling runners, legs like unsteady stilts, wandered in a parking lot of booths with signs that read Asics, or Race for the Cure, and You're all Winners! Finishing racers gasped with hands on knees, others slugged down Gatorade, congratulatory slaps on the back all around.
"What is that?"
"It's the third place trophy," Katie said through the driver's side window of her mother's Suburban.
"How'd you get that?"
"Really Mom? I won it. Jesus."
"Sweetie that's fantastic! I thought you and Jen where just running for fun but that's just great honey." Grace put her blinker on and looked in the rearview to merge out as Katie walked around to the passenger side door.
"Jen only made it three kilometers. I just kept going. It was like my body didn't want to stop."
"I know what that's like," Grace said as the Chevy roared away from the finish line crowd.
"Grace, you need a break on your walk to the store. When have you ever ran—." Katie's Mom, Grace, smoked a pack and a half of Chesterfields a day. Katie examined the bright, fake-brass trophy in her lap.
"Katie, goddamn it, I told you not to call me that. I'm Mom or Mother or even Ma, which I can't stand but it's better than Grace." Katie grinned at her trophy. "And I wasn't talking about running. Is Jen's mom picking her up? She didn't need a ride did she?"
"No, she called her mom after she quit and she came and picked her up."
"Good," said Grace and maneuvered the truck into their neighborhood. "I bet her mother brought her some McDonalds and they're stuffing it down right now. If anyone should have finished that race, it's Jen." She lit a Chesterfield.
"Mom. Jen's nice and she's my friend. It's not her fault."
"Right. Some friend. Katie, she's not doing you any favors. You're pretty and thin and smart. You could have so many more friends if you just made a few..." Grace took her eyes off the road and looked at her daughter. "...adjustments."
"Like completely ditching someone who's been really nice to me and hasn't hurt anyone and who understands me? Like those kind of 'adjustments'?" Katie said, using air quotes at the end of her sentence.
"Suit yourself Katie. Keep it up and Jen will come pick you up for prom in four years. You two will be such a cute couple."
"A little dramatic aren't we...Grace?" Katie's mom hit the breaks to the side of the street four blocks from their home. She put the car in park and turned towards her daughter.
"Katie, listen to me. We all want more. The sooner you understand that, the more you'll get out of life."
"I'm fine just how I am right now Mom. Look, what else do I need? I just won third place and—"
"Some tits would be nice. You're 13. I had boys tripping over their bottom lip following me around when I was 13."
"Well whoop-dee-fucking-doo for you," said Katie.
"Give me that," said Grace and grabbed from the driver's seat at Katie's trophy .
"What? No. No way! What are you doing? I fucking won this!" Katie held fast to the trophy and Grace had a grip on the tiny runner atop the prize. "What are you doing? You're fucking crazy." Grace gave a final yank and the runner came off in her hand. Katie pulled the mutilated trophy to her chest. Grace held the little golden runner in her palm. She slowly offered it to Katie, who snatched it from her mother's hand.
"Nice language," said Grace. "Katie goddamn it. You need to branch out. You're going to be a freshmen next year and, like I said, you are going to want things. Particular things. Friends, a boyfriend. And running every day and hanging out with that fat Asian, Jen, isn't going to get you any closer to those things."
Katie ripped at the door handle and kicked open the door. She swung her legs out and dropped to the pavement. Katie turned and gave her mother a highly extended middle finger, her upper teeth grinding over her bottom lip, and slammed the door without rolling up her window.
"Oh you little shit," said Grace. "Get back in here." But Katie was off. She ran in the direction of their house. Grace followed in the Suburban. "I'm sorry dear. Come on, I was just kidding around. Come on, get back in the car. Please? Hey! Want to go shopping? On me? Mom and daughter mani/pedi pamper time?"
Katie just ran, her ruined trophy clasped in her right hand, and paid no attention to Grace.
"Fine!" Yelled Grace. "Have it your way." Grace flicked the butt of her Chesterfield out the passenger side window towards Katie, stomped on the gas pedal.
Grace audibly growled to herself as she sped away, but still looked in her rearview mirror just in time to see Katie running down a side street, taking the long way home.
Katie ran through the residential area where she'd been kicked out of the car by Grace. It was hot. She weaved through mailboxes and trees lining the sidewalk. Around dog walkers and lapped other runners. Fucking Grace. Had she ever won anything in her life? Had she ever competed or tried anything in her life?
She came to the Trident Shopping Center and walked into Vons. It was then Katie realized she had left the Hello Kitty wallet Jen had gotten her for her birthday this year in the Suburban.
"Fuck," said Katie. She looked around and picked up a bottle of Smart Water opened it and took a long gulp from the bottle, caught her breath, and then took another. She recapped the bottle and put it back on the shelf and walked for the exit.
A man with a mustache and a fanny pack blocked her path. Just feet from the automatic door.
"Excuse me miss. I think you are forgetting something?"
"What?" said Kay. She held up her trophy. "Nope, got everything I need. Thanks."
"You need to pay for that bottle of water you just drank."
"What water?" She turned and looked behind her as if the water bottle would be there for the man to point to.
"Come with me." He grabbed her arm around the bicep and began walking towards the aisle where Katie had been standing.
As soon as her path was clear, she broke free and ran for the door. The automatic door was not so fast and she paused before it swung open for her and the man was right behind her.
Then they were outside. The fleeting electric pulse that gathered and shot her forward at the beginning of each run racked through her torso. Her legs pumped and she could see the rise and fall of her trophy as she swung her arms. Against her best instincts she turned to see how close the man was and was dumbfounded she saw him at least twenty feet behind him. Was she that fast in a sprint?
Running between a low Fiat and a large Chevy, the side mirrors allowing her waifish frame to glide through safely, she turned just in time to see the man catch his hip in full stride against the side of the Fiat. He belted out a sharp screech and went down hard. Katie stopped and almost went back until she saw the anger in his eyes. At that she turned and ran again and had never been happier.
Lunch was now reserved for running. And running only. It felt unfathomably far away at the beginning of each school day. Recess was now reserved for stretching. Jen had all but given up on running and Katie stole Chesterfields for Jen who smoked every chance she could get away with it because it "totally makes you not want to eat," she said. Katie ran for 40 minutes each lunch, while Jen crept off with a few other girls who'd taken her in as a fellow smoker.
Katie still took the same route she had tackled the first day she began running: circle the baseball field twice, through a grove of trees that housed a small amphitheater, and then on round the soccer field until the nun blew the whistle three times.
It was May now and getting hotter every day. School would be ending soon the long summer before freshman year was about to begin.
Wednesday and it was lunch. Katie had circled the baseball field and had taken on running a tour de stade of the small amphitheater in the woods. It was nearing the end of the lunch period as Katie was running around the soccer field now, where a group was kicking the soccer ball around.
A ball skidded to a stop in her path and her right foot met the ball in mid-stride, sending it soaring into a neighbor's yard. Curses reigned from her peers on the soccer field. Katie waved back excitedly in a mocking gesture and continued around the parameter of the field. Once on the far side, she stopped and turned back, to watch a group of kids attempting to scale a fence into the neighbors yard to retrieve their soccer ball. A teacher had joined them and they jabbered wildly and pointed at Katie, standing, hands on hips, squinting to see whom they were speaking to. The familiar stance of Miss Houston took shape and began to stomp aggressively across the soccer field towards her. Miss Houston occasionally pointed in Katie's direction and blew her whistle, just once though as three times meant back to class.
As Miss Houston approached, Katie stood up.
"Miss Candrian," said Miss Houston. "You stay right were you are!" That's when Katie turned and ran.
It was a Friday and Miss Houston was dressed down in jeans and sneakers today and gave chase. Katie looked over her shoulder as she ran and the sight of her teacher, a woman usually wrapped up like a package impossible to open, attempting to run made her stumble with laughter and almost fall.
Miss Houston's face shone with sweat and a beet-red tint Katie thought was as much from anger as from fatigue. Katie turned around and ran backwards. She held out her index finger and motioned for Miss Houston to come to her. She ran ahead and sat down, only to get up again and sprint away when Miss Houston approached.
The soccer players watched and their hysterics began. The students sitting on the hill looking down stood and pointed and ran in slow motion in parody of Miss Houston. Jen and the smokers came from wherever their semi-secret smoking spot was to watch Katie elude an ever-angrier Miss Houston. Huddles of teachers inquired to each other about what they should do, occasionally yelling towards their students to, "Quiet down!" or "Please be respectful!"
Michelle, Mia, and Kay, laughed at Miss Houston and every time Katie came within earshot, applauded and encouraged her. Even the P.E. teacher, Mr. Fessler, seemed amused and made no effort to aid other teachers or offer a solution.
Lunch ran long that day. Miss Houston gave up the chase, grasping her chest and gulping down air, as Katie walked back towards the student body.
The Vice Principal, Mrs. Wynn, walked out and took Katie by the arm and led her away. A grinning prisoner, Katie was suddenly excited by the prospect of possible new friendship. Of never again pretending not to hear insults. Of not sitting with Jen every day. Of bringing a friend home Grace would like. Of having more.
Three weeks of detention was all the punishment Katie received after a promise to join the track team. Detention wasn't so bad but the days were getting longer and when she could have been running after school, she was "sitting quietly."
Track team was just running with a purpose. The question Katie asked herself time and again was, what purpose was it? To win?
Katie ran the one and three mile, as well as clean up on the relay team, who loved her. Snatching that baton from the second to last runner infused Katie with pulsating fire and she was off.
One Saturday, during the end of the track season, Katie ran to a large park with a lagoon that was just a quarter mile from her school. It wasn't large but was landscaped to resemble a miniature Central Park with a lagoon, hills, a small restaurant on the outskirts, and two fountains. There was a meet that day but Katie was going to skip it.
She sat on the grass pulling it up in clumps and let it fall through her fingers in the breeze. She surveyed the scene in the park. Everything was drenched in sun and Katie stood under aspen trees and observed what lay before her: Asphalt paths surrounding the lagoon were speckled with runners and people walking dogs. A group of homeless passed a bottle, two policemen talked to a woman jogger in florescent pink shoes, and there were mothers pushing strollers were everywhere.
The cops looked young and taut. No paunches being pulled over their belts by years of Subway sandwiches and gravity. They probably had to pass an annual running test too on the force. They could move.
One of many mothers pushing a stroller came along path towards the policemen, and the girl with the pink shoes. The mother's yoga pants clung to her shapely legs and one cop nudged the other as she approached. The cops tried to stand tall and suddenly ignored the pink-shoe girl. The mother power walked her stroller by the cops and again, one nudged the other and they followed her with their eyes.
It was time. The noises of a familiar Saturday in the park went numbly silent as Katie walked towards the stroller and mother. The waffled pattern of her running shoes crushed into the wet grass, resounding up through her body. She approached the stroller.
Contemporary and sleek, like the young mother's white iPhone and streamlined sunglasses, the stroller carried the child upright.
The mother was walking fast and Katie passed the cops as she followed. Sounds registered: birds squawking, Frisbees skidding to a stop on cement running paths, yelps of youths playing a touch football game, the sounds continued not to register. Katie focused. Rushing air filled her ears as she started running. Her feet thumped the ground and the sound echoed into her head. The whoosh of the wind and her pounding shoes met inside her somewhere and propelled her forward. Katie ran in front of mother and child and spun on one foot. Without looking at the mother, Katie leaned down, reached into the stroller, and wrapped her hands around the baby torso. Still on the balls of her feet, she gentle lifted the baby from its shaded seat and cupped it to her chest. The child's heartbeat thumped against her own. One, two, three, four.
Katie didn't hear the mother's screams at first. Then twenty or so yards away, the cries of a helpless mother rung out.
She was running crossing a large field. Fifty yards in front of her was a grove of aspen trees. Through the trees was a small entrance to her school. To her left, the bike path ran around the lagoon. The baby somehow was still holding its bottle and it sprinkled breast milk as Katie pumped her arms in unison with her legs. She could run to school, cross the basketball courts and onto the baseball field. The grove of trees where the amphitheater was would be the perfect spot to leave the baby. She could hop the fence and was then just another quarter mile away from home. If she could get there without the cops getting a good look at her, they'd most likely never really find her.
Joy like swallows of ice water flew into her head. She'd done it. No need to look back. The cops had to follow. She could hear the rattle of their keys and cuffs and badges. The pounding of their jackboots on the grass. They were well more than twenty feel behind her.
Then she stopped and looked back at the policemen and then down at the baby. Not a sound had issued from the child and still, it stared upward into Katie's eyes, drooling and gripping its orange bottle. Katie could hear the far off screaming of the mother. The baby was silent and Katie lightly pinched the skin of its chin.
"Tickle, tickle, little one," said Katie. "You want your mama? How do you know I'm not your mama? You don't do you? If you came with me you'd never know."
The cops kept coming. Katie ran through the Aspen trees and cradling the baby, passed onto her school grounds. How could it not have started crying by now? No mother, all this commotion? What a great little kid, Katie thought.
Wind shuttered through the aspen trees and the jingle jangle of the cops heavy pursuit had faded. She made her way to the basketball courts and crossed them both. To make sure the cops knew where she was going—she didn't want the baby to get stolen for real or hurt itself—she stood on the far side of the blacktop of her school, turned, watched the hole in the fence she'd just emerged from, and waited. The baseball diamond was behind her and on the far side of that, the grove of trees and the amphitheater. Before long she could hear the crackle of radios and foot steps. The two policemen came through the hole in the fence and Katie smiled. They looked at her and they both froze.
Katie turned away from them, getting ready to run again. She spun and a hand wrapped around her neck holding her in place. Victor the janitor stood in his yellow jump suit and lifted Katie up off the ground by her neck with his left arm and with his right he gently reached in and scooped the baby away from her. He set her feet back on the ground but his grip held strong.
"Victor," Katie managed to say through the man's clasp. "Please." She tried to turn and look toward the policemen, their boots clapping on the blacktop as they came across the basketball courts. She turned back and looked Victor square in the face.
"I'm sorry Katie." It was the first time Katie's heard him say anything. "I'm sorry."
A second later the police arrived and took her from Victor, who let himself be forced to the ground and handcuffed after he'd handed the baby over. The cops yanked Katie's arm, twisted it behind her back and she too fell to the ground and was handcuffed. They pulled Victor to his feet, and the last she saw of the school's janitor that day was his tear-stained face looking back at her as they led him away.
"Who knows," said Grace. "Maybe you'll get a scholarship and actually get to go to college."
"I'm not sure I want to go," said Katie.
"Sure you do," said Grace. "After all this crap. You've seen how the other half lives. Now you're back in high school where you belong. You want to throw it all away?" Mother and daughter sat in the Suburban stopped outside Bishop High School.
"I'm not throwing anything away Grace," said Katie. "We'll discuss it later."
Katie jumped out of the car and grabbed her backpack and track bag. She shut the door and Grace rolled down the electronic passenger side window.
"Well you have two and a half years to figure it out!"
"Are you wearing your patch?" Said Katie. Grace lifted up the sleeve of her t-shirt to reveal an upper arm sleeved in flesh-tone nicotine patches like swathy Band-Aids.
"They make me woozy. It's a good buzz."
Katie rolled her eyes.
"Kidding! Jesus." Said Grace. "I'll see you at three-thirty right here okay?"
"Don't worry about it Mom," said Katie. I'm going to run home."
Instead of running high school track the fall when she was supposed to be a freshman at Bishop, Katie ran for the team that competed in league made up of sports teams from youth detention centers throughout the state. After a probationary period, she was able to travel with the team to track meets everywhere. She was popular with the other girls and no one really bothered her and she was the fastest runner on the team. After serving a year in the juvenile detention center, she was released. As she'd kept up with her studies as well as competing in track, and had acclimated nicely with other detainees, the state made a plea to Bishop to let her in as a sophomore
Katie thought no one would talk to her at Bishop when she arrived but Jen, who'd lost a significant amount of weight and was now actually friends with Michelle Barton, Mia Kittredge, and Kay Wentz, and was wildly popular, had planted seeds throughout social groups at the school, and Katie was more myth than girl now. Track was now by far the most popular sport at Bishop since before Katie had been released.
One day some policemen came to school for a seminar on drunk driving. It was the two cops who chased her through the park. A third police man dressed up like death and wandered from class to class and tapped people on the shoulder. If you got tapped, you had been killed in a drunk driving accident. Then you got to leave class. Katie wasn't sure where the dead kids got to go, but it must have been somewhere better than class.
The cops looked much older. Jesus, if they were in bad shape before, think what they must be like now.
"Hey," said one outside Katie's first period class. "It's the track star. Wanna babysit?" Katie just smiled and walked into the classroom.
Summer going into junior year Jen got pregnant by a boy who had left to pursue a male modeling career at the age of 16. Towards the end of that school year she brought the baby to school during lunch break. Its name was Sprite.
"Like the soda?" asked Katie? "No, Katie. Like a Wood Sprite. It means fairy. They live in the woods and if you catch them they are forced to grant you a wish. But no one ever catches them." Katie held Sprite and Jen chatted with some of her friends. Sprite looked into Katie's eyes and they bounced up and down.
"Look at you," said Katie. "Yes! Look at you. You look just like a little friend of mine. Yes you do. You could easily be mine. Who would know? I would know. But you'd never know."
"Katie can you take her for like forty-five minutes? Kay and I are going to go get stoned," said Jen. "We all know you know how to care for a child!" Everyone around them laughed.
"Of course," Katie said. She and Sprite walked into the cafeteria and a group of freshman girls who Katie coached in track gathered around.
"So, we all want to know," said one of the girls. "What was the name of the baby you stole? That is so cool."
Cataract

"You'll need something like this if you're going to be comfortable at thirteen thousand feet," said Justin. "We're going at least that high this summer. Patrick, you listening?" REI was crowded that Saturday and noisy. Patrick nodded at Justin who held a Patagonia down fleece. "Something like this plus a waterproof shell. You have something like this?"
Justin had lectured Patrick and James for the past hour on what they would need not to survive, but thrive on their backpacking trip that coming spring. It was January and REI was crammed with winter sports enthusiasts.
"I have a rain suit I got at Costco, it's waterproof. I'm going to get something warm what you have there and then use the rain suit as my shell," said James.
Justin scoffed. "Whatever. I guess that will work. Patrick, you been working out? You better be in shape come May. This is going to be some serious shit."
"I've been working out. Relax okay?"
"Okay," said Justin. "Fine with me. You tell me to relax on that mountain side and I'll leave your ass where you stand."
"Okay, okay, okay," said James. "Calm down Davey Crocket. Let's get our shit
and get out of here. This place is a fucking zoo. Patrick you have what you need?" Patrick held up the fleece Justin had picked out plus a rainproof shell he'd suggested.
"Good choice numb nuts," said Justin. "Next weekend we'll head up on Mt. Caracas. I know a trail up there with waterfalls on it. If it's raining, we can try out this gear and check out some badass waterfalls. It's called the Cataract trail. Heard of it?" James and Patrick shook their heads no.
 
The following weekend the rain sloshed heavy in sheets upon the windshield and the wipers struggled to push the water aside. Heat came up from the floor and James palmed the window in the back seat, pulling his hand away with cold shock, leaving a skeletal handprint in the condensation gathered inside the car. The three men traveled up the mountainside, safe in the warm interior of the Subaru.
James held the door handle hard, a deterrence from nausea, as they sped through the turns, gaining altitude as the rain grew steadily stronger, louder. Outside, pines leaped by the speeding car and James could see the bulbous droplets of waterfall from branches, heavy, almost sad and lethargic with saturation.
Patrick drove, Justin rode next to him and the car slowed during a particularly sharp turn. All three strained to see through the rain to the memorial. A pile of rocks, cluttered with dead flowers and miniature crucifixes and thatch eared photographs of friends, draped in each other's arms, built on the thin crease of dirt between the road and the edge just beyond. The shrine was periodically preserved by friends and relatives of the deceased.
"Did you know any of them?" said James.
"My brother dated one of the girls," said Patrick. "I never met her though."
"Do you think it's true about the dog?" said Justin.
"It was a Rottweiler right?" Patrick asked.
"A dog died with them? That's sad," said James.
"No," Patrick said, turning around, taking his eyes off the road. "You never heard about the dog that was with them?"
James shook his head.
"They had this huge Rottweiler with them, one of the kid's family dogs. They were driving up here to watch the sunrise and, as you know, went over that cliff back there. But, just before they went over the edge, the dog rammed through the back window of the Jeep Grand Cherokee they were driving and landed on the road while the rest of them when into the ravine."
"How does anyone know that's really what happened?" said Justin.
"They don't, for sure, but the dog came wandering back home to the parents later that day with glass in its forehead," said Patrick.
"Like when animals can sense when an earthquake is coming before it hits," said James. Everyone became silent and listened to the rain, the metronome-beat of the wipers, the heightening sound of the engine, and the lull moving into a downshift.
Traveling up the side of the mountain, a distinctive fog line appeared ahead and swirled as it engulfed the car and Patrick slowed as visibility diminished. Putting both hands on the steering wheel and leaning forward to peer into the expansive slate of gray ahead, Patrick squinted and pulled off on the gas some more.
The Subaru lurched forward; James put his face close to the top of the window and cracked it two inches. Cold slapped him and shards of raindrops bit into his cheeks.
"Hey," said Patrick hitting the breaks. "There. There it is. We're here." A dirt parking lot, black and puddled lay before the halted car. Fog moved listlessly ten or so feet above the ground—the undercurrent of the storm stretching up for miles above. Patrick eased off the clutch and they crawled forward and gravel moaned and sawed under the wheels, louder than usual.
"What is that?" James asked.
"I think. I think it's ice," said Patrick. "I can feel the tires breaking the ice over the puddles. Yeah that's ice."
They all three strained to see the entire parking lot through the fog and rain. The car bounced lightly from each icy pothole to the next and they crawled forward. The parking lot ended and something many times darker than the wetness of the pockmarked and cratered dirt lot came into focus. The forest stood as a wall and grew wider and taller as the Subaru moved closer. Looming, and with sunlight blocked by the storm, seemingly impenetrable, the forests' density began to break down and three trailheads came into sight—like tight little rabbit holes in thick and strong underbrush. They were marked with official and friendly looking signs, carved from wood, in the shape of arrows. The one to the right read, Rifle Camp .8, the middle sign announced, Phoenix Lake 4.5, the third sign read, Cataract Trail to Rifle Camp 2.2, Old Railroad Grade 6.7.
"There she is," said Justin, learning down in the front seat and pulling on his boots, tying the laces, and securing his rain pants around his ankles. "Cataract means waterfall you know. Park over there to the left."
Patrick left the car running for heat and copied Justin, lacing his boots and doing his best to make himself waterproof. James did the same in the back seat while no music played and rain beat on the roof and hood and windshield in a symphony of drumbeats. James pulled out his phone and the glow of the screen filled the back seat.
"You're not going to get any reception up here," said Justin without looking back at James. "Even if you could, the electromagnetic pulses from the storm disrupt the signal from cell towers."
"I haven't seen any lightening," said Patrick. "There isn't going to be lightening is there?"
"Never know in these storms," said Justin.
"No, there's not going to be any lightening," said James. Justin looked back over his shoulder.
"How do you know?" said Justin. Patrick looked into the backseat at James as well.
"You need thunder to get lightening. You hear any thunder on the way up? I didn't."
"Electrical storms don't have thunder," said Justin. Patrick moved his open-mouthed stare to Justin, then back to James, and then proceeded securing Velcro, buttons, and straps on his rain suit.
They stood in the rain before the trailhead sign that said Cataract Trail to Old Railroad Grade 6.7. The rain had softened but remained constant.
"Let's go," said Justin. "It's at least a mile until the first waterfall." He plunged into the wood and James and then Patrick followed.
The gaping openness of the woods was shocking—seemingly so impermeable from the parking lot. The dense leaves of the upper branches blocked what light the storm allowed through. Their eyes adjusted to the dimness. Pines, spruce, oak, and scattered eucalyptus made for an eclectic abundance of different trees and the mulching sponge of the forest floor felt forgiving under their hiking boots.
Following the trail, Justin led the way and they listened to the woods. The constant thrum of the rain was accentuated by the sporadic plunking splatters of droplets from rain soaked branches, adding actual downpour. Then, a louder sound grew—a profound and throaty roar approached and they walked.
Though the trees a large dirt-brown swollen creek presented itself. Here the trail split to either side of the creek. James and Patrick stayed to the right on the trail and Justin tromped through brush on the left. The creek rumbled low and gurgled and James looked hard into the muddy water trying to see the bottom. Still, the rushing urgency of the water, the way it over took the constant drip of the rainfall, grew louder as they walked.
The trail began to descend and the creek flowed faster. It kicked up waves, and began to froth and churn. The slopes on either side of the creek grew steeper as the trail dropped and suddenly became cragged cliff faces, mossy and dark, soaked and dripping.
"Where's Justin?" said Patrick. James looked across the creek. Justin had gone off trail before the earth dropped and the mountainsides became cliffs.
"I don't know," said James. "Justin!" He yelled.
"Justin!" yelled Patrick.
"Up here," a voice boomed from above. Justin was on the other side of the creek, thirty feet up, standing on sloping wet ground just before the edge of a cliff that dropped to the creek. "Hold on."
"No," yelled James," Don't!"
Justin lay on his stomach and slid his feet over the cliff. His legs dangling, he found a foothold, and then another, lowering himself down the wet cliff face.
"You two need to relax," Justin said when reached the creek side and walked across a large log that had fallen over the creek.
"That was dumb," said James. Justin laughed and wiped some dirt and moss from his jacket and gloved hands.
"Come on, wait 'till you see what's next," said Justin. He began leading them down the trail again as the sides of the gorge became steeper. Then the path became a ledge, cut into the rock face, the creek thirty feet below and overhanging rock above. Though precarious, they were now sheltered by the cliff face jutting out over the trail. There was not much room but they stopped and brushed water from their suits and had a drink of water.
Justin continued leading the way and as they emerged from under the rock overhang and were once again subject to the rain, an immediate sound echoed through the gorge. It came up at them as hard as the rain came down. The creek was being funneled between two large green and brown boulders. It hunched and flowed like an undulating dark shoulder and disappeared past the two behemoth rocks pushing the water together. A deep brown pool gathered as the water waited to be sent forth cascading down the mountain, but a log or stump—looking to be heavy oak by the patchwork of the bark—bounced lightly in the current between the two boulders, just before the pool spilled out of sight.
The trail then transformed into a series of large rock steps and then walked down. To the immediate left of the stairs, the creek turned into a thick and dark waterfall. The water—though at times muted-white from bubbles—looked like pyroclastic flow; as if you could cut a piece of it and serve it up like cake. They took each wet stair slowly and when they'd dropped below the top of the falls, stopped and looked up. All three were hit by the cold wind displaced from the thousands of gallons of water shooting
"Check it out!" yelled Justin over the roar of the falls. He pointed to a small opening behind the waterfall. A tiny ledge, maybe two feet wide, provided an area that was unbelievably dry. The three men could all see the light brown of the dirt that rested on the ledge. The dirt that swirled and stuck to boots and backpacks in the summer on the mountain, still remained among this drenched deluge.
Before James could reach out for Justin, he was out, away from the stairs, traversing the cliff face towards the waterfall. A vertical face until the safety of the dry ledge became accessible, Justin began inching along. He looked back at Patrick and James.
"Calm down," he said. They could hardly hear him over the waterfall. They all three heard a sound like sticks pounding on a hollow log and looked up as the trunk of oak caught in the pool broke free and sailed over the waterfall and landed with an inaudible splash, disappearing under the pressure of falling water.
Justin looked down at the pool for the log and then over to Patrick and James. He smiled big and then the water took him in the face and chest. Loosed from its pool by the absence of the oak log, the water came like a freight train as Justin disappeared from the cliff face. Patrick and James moved quickly away from the waterfall, backing up against their own cliff. The gush of the growing falls spread over the large boulders and spread until both Patrick and James could not look towards the rocks at the bottom for their friend for fear of being swept down with him. The dry safety of the ledge under the waterfall was no more. A puddle now lay where the dirt had remained untouched since the summer months.
"Justin!" They both yelled. The sound muffled by the enormity of the enhanced falls, their screams where thrown back at them. "Justin!" They continued.
The pool began to drain and the falls subsided and Patrick and James ventured forth down the stairs. Taking each stair in a bounding leap now, they heard a scream and stopped.
"Shhh," said James. "Did you hear that?"
"Yes." It came again. "There it is again." They stopped on the stairs and looked
down over the cliff and Justin was looking back up at them on his back, on the trail-side of the creek, twenty feet downstream from where the waterfall fell into its dark brown pool. To Patrick and James, Justin looked surprisingly intact. He was not moving but he was conscious. They continued down the stairs, cut down a small deer trail and came beside Justin.
"You idiot!" said Patrick standing over Justin. James knelt and put his hands on his chest and pushed softly. "You fucking idiot!"
"Where does it hurt?" said James.
"I don't know," Justin was looking straight into James's face. Then he closed his eyes. "In my back. The small of my back." Sliding his hands under Justin, James began to roll him over and Justin tore forth with a scream. "Also, in my left leg. Oh god. Oh no."
James quickly laid him back down. "What the fuck are you doing?" said Patrick. "You think you're supposed to move someone when they've had a back injury?"
"Give him some of your water," said James. Patrick knelt as well and gave Justin the mouth piece from his CamelPak. "Drink it," James said to Justin. Then James began to touch Justin's leg. Prodding for pain until he felt the sharp ridge of bone ripping through the nylon of Justin's rain pants.
"You're okay man," said James. "You're okay."
"You have to get someone down here," said Justin. His eyes were open again. "If I don't get help soon I will never walk again. I fucking know it. I can feel it."
"Listen," said James. "It's getting later in the afternoon and with this canopy of trees and the storm, it's going to be dark sooner than later."
"Please man, please," Justin began to weep.
"Listen to me," James said. Patrick took up with his CamelPak and took a step back, watching them. "It's going to get dark, we can't move you, if this rain continues or gets heavier, the creek will rise."
"Maybe I can walk," said Justin. "Hold on." James and Patrick watched, hopeful that by some miracle, Justin was just badly bruised and with some help, they could get back to the car. Justin moved slightly and lashed forth with a painful scream and shut his eyes tight again
"Oh shit. Oh shit," said Patrick. "What are we going to do? I knew this would happen." He backed away from James, still kneeling over Justin.
"Shut the fuck up, Patrick," Justin said with a sudden burst of anger.
"No you shut up you fucking idiot," said Patrick quietly. "No you fucking idiot. You shut up. You're the reason we're here. This was your idea. You fell from the waterfall. You should not have been doing that."
"Both of you just relax," said James. "Listen, this is what we're going to do. This is a loop trail. We will circle back to the car sooner than if we backtrack. Right Justin?"
Justin's eyes had closed.
"No!" yelled James. "Wake up, wake up!" Justin's eyes blinked open.
"Jesus," said James. "Okay, you have to try and stay awake okay? Can you do that?" Justin nodded. "Good, Patrick, you are going to stay with Justin. I'm going to follow this trail back to the car and flag down a ranger." No one spoke. Patrick just looked at Justin, his mouth open, and nodded slightly. "Okay, Patrick. Come here. Keep him awake okay? If he has a concussion we can't let him go to sleep okay? Patrick home here." Patrick's feet shuffled him forward until he stood over Justin and James. "Say it Patrick. Say, 'I will keep him awake.'"
"Okay, god. I will keep him awake."
"Good," said James and stood up and looked down the trail. "It's getting dark, the trail, the Cataract trail should take me to Rifle Camp and then it's just a little ways back to the car." Patrick was kneeling over Justin now but looking up at James. Justin looked up at him as well.
"Go," said Justin. "Go get help." James smiled down at him and turned and started jogging down the trail. Justin looked up at Patrick, watching James until he could no longer see him in the dying light. When Patrick looked back down, Justin's eyes were closed.
James ran. His lungs stung and he thighs—strung up tight—felt as if they might snap from their tendons. The trail had leveled out after the gorge and trees and the soft mulch had replaced the hard and dangerous stone stairs. A clearing approached after a small footbridge and dilapidated picnic tables and an outhouse came into view: Rifle Camp. He'd made it. The car was less than a mile away. Up hill, but still, he could make less than a mile in no time. He ran past the outhouse and the picnic tables onto a path that looped away from the Cataract trail. He pushed himself hard. A slight rise in elevation made him smile in front of huge inhales and fast, halting exhales.
The pain in his legs and chest subsided. And then, suddenly he stopped. He put his hands on his knees, leaned forward, purged forth the water he'd been consuming this entire trip. He gasped for air caught his breath and let loose a long, scream: "Fuck you!" He yelled into the woods.
Instead of gaining altitude towards the parking lot, the trail before James fell away suddenly and descended into a dark wood. He began to sob and cough up more watery vomit though his mouth and through his nose. He wiped his face with a nylon sleeve and sat down on a log to catch his breath.
Patrick sat Indian-style with his legs crossed with Justin's head in his lap. Tears, rain, snot, spit—Patrick could no longer tell the difference and the mixture dripped onto Justin's face, his eyes still closed.
Justin stirred. His head moved and he released a moan. Then, Patrick said without opening his eyes, "That's it. No more ice cream. You're all done."
"What?" said Patrick. "What the hell did you say?" Justin was silent, and then he coughed and spat water onto his chin. Patrick gasped and shot to his feet. Covering Justin's chin was like a filmy beard was a thin layer of bloody mucus. Is dissipated with the falling rain on his face, then he coughed up more.
"No more, Patrick," he said. "No more." And then inaudibly to Patrick, "No more ice cream for you."
"This is your own fault you know," said Patrick looking down at Justin. "You did this to yourself and now we might all die out here from exposure or whatever." Justin moved his head again and red spittle pushed through his closed lips. "I didn't even want to come on this fucking hike. Who wants to hike in the middle of a storm in January anyway? Now look at you? Just look at yourself." Patrick scoffed and held a hand out towards Justin, half pointing, half offering condolences and assistance. "You dumb fuck. I don't deserve this. I'm not going to die out here. You dumb fuck."
Justin opened his eyes and from the ground, extended his hand to meet Patrick's.
"What?" said Patrick. "Oh, you need help now? Is that it? Of course I'll help you." Patrick took Justin's hand and sat back down with him and put Justin's hands crossed on his chest. He held them there with his left hand. With his right, he reached up and shut Justin's eyes. There was no noise from either of them now. Slowly, Patrick moved his hand down and with a thumb and forefinger, closed Justin's nostrils. With the butt of his palm, he pushed hard on Justin's mouth. Nothing happened. Then, as if an eclectic current pulsed through him, Justin's eyes shot open and looked directly at Patrick. Patrick weakened, Justin's arm flew free and he palmed the creek bed frantically; his nose was still plugged and he was using up oxygen fast. His right arm found purchase, a jagged red piece of shale. It could have been a stone tomahawk. Patrick, broke from Justin's stare just in time to see the an arm with a stone mallet head speeding towards his face. He fell back and the rock and Justin's flew through the air across his body.
"You tried to kill me you fuck!" said Justin. Patrick shot up again to his feet and took a step back. Justin was almost sitting up now, blood had streamed down his chin onto his blue rain jacket making a black bib. "Come here. I'll show you how to do it you fuck. Holy shit you are fucked. I'm going to survive this and I'm going to tell everyone and you'll be raped in prison for the rest of your short ass life. Holy fuck. Come here!"
Patrick backed away until he was against a large pine—he fell into it and spun around in a fighting stance. Justin laughed and coughed and vomited more blood onto his jacket. "You. Are. Fucked!" he yelled. At that Patrick, turned and ran. He ran in the direction of the car, back towards the waterfall and the steep stairs, back towards the sparse forest and the soft mulch and the icy parking lot and the warm car. He ran back the way they'd came and listened until he could no longer hear Justin screaming: "You are fucked!"
James cried. The tears mixed with the rains. He wiped his nose with his jacket and noticed the blue Patagonia shell protruding from under his shell. Justin.
He trudged back towards the waterfall and attempted to dry his eyes or at least not look like he had been weeping. He passed Rifle Camp and the waterfall grew louder. Then he saw Justin. Patrick was nowhere. Justin's eyes where closed.
"Jesus, Patrick!" he yelled. "Patrick where the fuck are you?" He knelt down to examine Justin and instantly started crying again. "Patrick!" He screamed again.
James sobbed and looked down at the dark body and form in front of him. In the darkening woods, James saw Justin's eyes widened. The red shale rock came up fast in Justin's had and caught James in the temple.
"I got you," said Justin. "I got you, you fuck Patrick." Justin saw blood fill James open eyes as it fountained from the side of his head. "James?"
Justin's mouth bubbled with a thick film of red spit, and he began to cry out, "James. James. James" and the dark from the forest closed in and he suddenly wanted to sleep more than anything.



 
Flora and Fauna
On a narrow strip of two-lane city street, a shop window was steamed up with condensation and green plant leaves strained against the wet glass. Above the front door—which was decorated with squares of red, green, and purple, stained glass, separated by wood molding—hung a sign. It read, FLORIST.
For as long as most people could tell, the flower shop had been in the neighborhood longer than most businesses. In such a part of town, strewn with high-end coffee shops populated by young professionals who spent paychecks in posh furniture stores, very few people lived there for long. They moved in, met someone, fell in love, and moved away together. Either that or they never fell in love with anyone and left on their own in hope or disgust. Despite the comings and goings, the florist remained.
Inside, the shop's owner, Helmsworthy floated along with his antique mister, smiling pleasantly, spritzing the plants that felt, to him, depressed. The ones that drooped and sagged came alive and brightened when he fed them a cloud of water from his mister. Giant ferns and tiger lilies, miniature toadstools and Venus fly traps, finely sculpted bonsai arrangements and large-leafed perennials—the shop teemed with grasping succulent life, every inch and crevasse invaded by a glowing green.
"Here you are little one," Helmsworthy said as he bent over and watered a dwarfed Creeping Fig Plant.
From behind a small rectangular counter, on which sat an ancient bronze cash register, sat Demeter. Her thin and gaunt frame slumped on a stool, she grinned and blinked and watched Helmsworthy glide through tunnels of leaves and palms mazing throughout the shop. Helmsworthy felt Demeter's gaze.
"Come here. You try." Demeter rose carefully from her stool and took the spritzer. "There you are. Now point it at the plants. Two sprays on the leaves, and three in the soil. This keeps them shiny and pretty and their roots strong and healthy." Demeter giggled and twitched. She extended her pale arm, bright with whiteness, pointing the spray gun towards the living plants and pulled back on the lever. She shivered with delight as water sighed from the spout. "Very good," said Helmsworthy and smiled. "Very good."
Demeter watered a large palmed fern, and a tiny money tree, and then turned around and fed a patch of tiny mushrooms that glistened when the water dripped from their heads. She giggled and spittle jettisoned from between her grinning teeth.
"Okay. Okay. Yes, it's fun to feed them, isn't it? Now give it back."
Helmsworthy reached for the mister and Demeter cowered and pulled the spray bottle close. Helmsworthy's face went rigid. Her hand began to shake.
"Demeter, give me the mister."
"Please," she said.
"Demeter," said Helmsworthy. "I allowed you to help. I need to complete the rounds. Then you can see them. I promise." Demeter came suddenly alive. Color flushed through her ivory and translucent skin and she shivered with delight.
"Now?"
"No," said Helmsworthy. "After I finish feeding." Demeter, about to hand back the mister, pulled it from Helmsworthy's outstretched hand. "Ah, fine. Follow."
The Florist stood tall and his bald head was brushed and fondled by the leaves of plants, which created arching chasms of lush green throughout his shop. They moved towards the back of the shop. The condensation became thick and hot. They walked by dwarfed fruit trees and patches of strawberries, ornate planters stacked from large to small teetering precariously to the ceiling, vines and clinging sticky monkey flowers. As the pair moved farther back into the shop, light faded.
A door, hidden by dense ivy but for a small door handle, came into focus when Helmsworthy flipped a switch. The hallway was illuminated with a florescent glow and the ivy fluttered. Helmsworthy pulled the door open and light spilled into a small room.
Shelves, three high on as many walls, held a grand assortment of bottles, all laid horizontal on their sides and on little stands. Demeter scanned the shelves with her mouth agape and strained to see what was on the upper shelves­—where Helmsworthy could see but she could not. At the rear of the room Helmsworthy pulled something from the very top shelf. A bottle, the size of a large freshly baked loaf of bread with a cork in its neck now gently floated in Helmsworthy's hands just in front of Demeter's face.
"Here you are, Assistant. As promised."
Demeter gently grasped the bottle in both hands. She held the bottle above her head, and slowly brought it to eye level. She saw bright green inside the terrarium. Light fractured through the bottle and splayed and warped the world inside. Demeter brought it close to her eyes and she moaned with pleasure. She looked closer and among the tiny trees and minute mosses and ferns. There was actual dirt. Not just dirt, soil. Rich and healthy and ready to bring forth the bounty of this tiny microcosm. But, amongst the shrubbery, writhing from the dirt, Demeter could see the far off movement of worms. Flesh-toned and flopping onto one another striving to reach above the next, just to be overtaken and pushed down again. Their segmented and ringed bodies and featureless forms fought one another. A tear streaked Demeter's eye and she almost dropped this self-contained world.
While his assistant gazed into the terrarium, Helmsworthy took in the entirety of the small room. The other terrariums throughout the room sat on their shelves and Helmsworthy, hands locked together behind his back, giving him the conscientious air of an inspector, looked into them all without touching the bottles. He ran his face close to the bottles to glimpse into each realm created within the glass. He heard Demeter moan and looked to see spittle leak from her open mouth.
"Okay. That's quite enough for today." Demeter paid him no attention and began to twist off the cork from the neck of the bottle. It came off with a subdued pop. She moved the opening of the bottle slowly to her ear. "Oh no, no, no," whispered Helmsworthy. "I'm so sorry. That. Is not for you Assistant." And at that, Helmsworthy took the cork from Demeter's hand. He brought it towards the neck of the bottle and, along with the squeak of the cork on glass, Demeter heard faint and tiny screams, silenced as the terrarium was sealed shut.
Ali
Walking through the park on a sunny day, a glint captured Ali's attention under a small shrubbery. She crouched down on all fours, the toes of her black Frye boots as well as her knees in the wet dirt, and crawled under the bushes towards the shining point, still beckoning to her from the dark earth. Ali dug with her fingers and unearthed a cylindrical glass bottle, tinted yellow from time. She held it upside down and drained mud from its neck and crawled backwards, out from the shrubbery under which she had been digging.
As Ali stood and brushed the dirt from her jeans, she felt the gaze of people walking their dogs in the park. A few tugged at leashes and walked in the opposite direction, but an older lady inspected her and shuffled closer, her brow creasing as she approached. Ali walked across a cement path to the park's water fountain and rinsed the bottle out. Clean and glistening, she inspected the butt of the bottle. Tiny protruding glass bubbled numbers read, 1921.
"Perfect," she said.
The bottle had a wide mouth and most likely had once contained seltzer water or beer. Its round middle looked to have a diameter of about five inches, and as Ali held it up to the sun to see the inconsistencies in the glass, she guess it to be around eight to ten inches in length.
"Bootlegging."
Ali turned to face an old woman, now just feet away. Her tiny dog gazed into space, its nose twitching to pick up scent. Its eyes clouded with cataracts.
"Excuse me?" said Ali.
"My mother worked in a bootlegging operation during
Prohibition here," said the woman. "My father began the operation in 1921 after he was fired from the docks, but he died three years later. A safe fell on his head."
"Like in the cartoons?" said Ali. The woman said nothing. "I'm sorry. I don't mean to be, well, mean. It's just, that seems like a strange way to die. You know? Like when safes fall on people's heads in cartoons?"
"I've seen cartoons," said the woman. "It's okay dear. It was tragic, yes, but I admit. It is a rather cliché manner in which to go."
Ali smiled.
"What I meant to say," continued the woman. "Is that that bottle might be from the old bootlegging operation. It was housed right in this park. Well it wasn't parkland then. I live just a block away still and I know people find trinkets and curiosities in the park to this day. Many times they're just sticking out of the ground some times. I'm Evelyn."
"I'm Ali." They shared a flimsy handshake and Ali held the butt of the bottle up and pointed it towards Evelyn. "This is probably from your family's distillery. Look." She ran a finger under the 1921 stamp on the bottle and held it closer to Evelyn's face.
"What is that?" said Evelyn. She squinted and looked at the bottle and inadvertently yanked the leash she was holding. Ali heard the dog's nails scrape on the cement.
"Is says 1921," said Ali. "Isn't that the year your distillery opened?"
"Yes it is. Oh but this isn't from my family."
"What?" said Ali, inspecting the bottle as if it would prove the old woman wrong. "How can you tell?"
"Bootleggers, for the most part, used cheap glass to save on expenses. I remember my mother dedicating part of the distillery solely for glass making. She had a furnace room and hired glass blowers to work day and night making cheap bottles. We also started the first recycling program ever in this city. We didn't call it recycling then. We'd buy back our bottles for two cents or a swig of whiskey. The whiskey was actually the swill that slopped over the tops of the vats. My uncle and some others would mop it up and then ring the mops into a bucket. Then they'd fill up a recycled bottles and sell swigs right over there—" Evelyn pointed to a grove of eucalyptus trees. "Disgusting. That used to be an alleyway if you can believe it."
"Great," said Ali. She reached into her jacket pocket,
pulled out a cell phone and looked down at it. "But how do you know this isn't your family's bottle?"
"Oh, was I boring you my dear?"
"Oh," said Ali. "No, not at all. I was just checking
the time. It's really interesting—"
"Ungrateful little twit," said Evelyn. "Come along Alexander." Ali heard the dog's nails again tearing across the pavement.
"Evelyn, wait," said Ali. "I'm sorry. I didn't mean anything by it. Your story was interesting. I'm interested. I swear." Ali walked in front of Evelyn, who halted Alexander with a yank.
"Why on earth where you crawling around in the bushes like an animal after a glass bottle anyway?" said Evelyn.
"I collect bottles. Well, I use them."
"How on earth do you use bottles?" said Evelyn. "Wait. Oh lord. You don't know my grandson do you? His name is Peter."
"I know a few Peters," said Ali. "What is his last—"
"He works in the…sex industry," Evelyn looked at the ground. "My granddaughter, she's a lovely girl, an executive in—what was it? Oh, public relations, what ever that is." Evelyn stopped talking and stared at Ali.
"And?" said Ali.
"And…what?" said Evelyn.
"You were talking about your grandson and then your granddaughter."
"Oh yes she's a lovely girl," said Evelyn.
Ali sighed. "And?"
"Oh. Anyway, she told me that her brother, my grandson, fashions bottles into…"
Evelyn looked around and leaned in close to Ali, "Self-gratification devices for women."
Evelyn pulled away from Ali and looked at her with wide eyes. Her mouth was clamped shut, her lips dry with tight lines.
"Oh my," said Ali. "That certainly is something."
"Disgusting."
Ali bit her lip, looked at the ground, and moved a pebble with her boot.
"You seem nice," said Evelyn. "I'd imagine you have a much more practical use for something you'd go rooting around in the dirt after?"
"Actually, I do. I make terrariums."
"And?" Said Evelyn.
"And…what?"
"Well, explain it to me. Or am I supposed to know what a terrarium is?" said Evelyn.
"It's a microcosm—" Ali started. "Kind of a model of an ecosystem all contained in the world within the bottle."
Evelyn scrunched up her face. Her wrinkles shot forth by the thousands.
"Oh I know what it's like!" said Ali. "It's like a building a ship in a bottle. Whoever is building the ship in the bottle is trying to replicated as close as possible a real ship, but just on a smaller scale. I try and do the same thing with ecosystems or climates from around the planet, inside each bottle I find."
"Good Lord," said Evelyn. "That sounds interesting. A strange way to spend your time, but interesting nonetheless."
"My mother was a botanist and I got my green thumb from her. I loved to watch her in our green house and help her. Both our hands in the soil, learning which species needed what to thrive, testing the soil PH—"
Alexander squeaked out a bark.
"Alexander!" said Evelyn. "Be polite. I'm sorry dear. That means he needs to do his business. I can always tell what Alexander wants. I named him after my husband you know."
"Oh I'm sorry," said Ali. "He's very cute. How long ago did your husband pass? I'm very sorry." Ali bent down to scratch Alexander's neck.
"He's not dead, my dear," Evelyn said through a smile. She patted Ali's arm. "He might as well be though. Doesn't do a thing these days. But I love him. The useless sack."
"Oh wait I almost forgot," said Ali. "How do you know the bottle isn't one of your family's bottles?
"My lord you are a pretty girl," said Evelyn. "Dense, but pretty. Cheap bottles is what I said. Our blower didn't have time, or the skill, to include the date on anything he created. Also, I doubt Mother wanted any distinguishing marks on those bottles. Who knows how many sad sacks ended up lips down in the gutter, drowning in their own vomit or the sewer water because of the slop we put into those bottles."
"Good point," said Ali.
"So, is this a good find for your next, what do you call it?"
"Terrarium," said Ali.
"Terrarium. How, after my time, have I never hear of such a thing. Do you like Alexander? He likes you."
The dog, sparse with hair like a poorly watered shrub, sneered up at her.
"Sure. I love all dogs," said Ali. never accepting Evelyn's eyes directing her to meet Alexander on a more intimate level.
"Okay then. I would like to see one of these creations. In fact, I would like to commission you to create one for my home. I can keep it on the mantel…For Alexander and I to enjoy!"
"That's where I keep a lot of mine," said Ali. "My roommate Frankie and I, well Frankie doesn't really give a shit, but everyone who visits always compliments us one them."
"And who is Frankie?" Said Evelyn with widening eyes.
"Oh, my roommate."
"Ah, do tell," said Evelyn.
"Oh, no. Not that. She's a girl."
"Oh," said Evelyn. "Wait. You're not…She's a girl?"
"She's my best friend since college. You should meet her."
Evelyn deflated with relief and Ali smiled.
"I'd be delighted," said Evelyn. "Any-who, you are lovely and I'd love it if you'd
make me one of your creations. What do you say?"
"Evelyn," said Ali. "I would be honored to create one of my terrar-ee-uums for
you and your husband to enjoy for many years to come."
"My husband? Good lord no, he's blind. Alexander the Second here will enjoy
your creation with me."
"I love it," said Ali. "How about this bottle? I know it's not from your family's
still, but it's from the land the operation was on?"
"I don't care," said Evelyn. "Alexander, come here!" She yanked the wandering
dog to her side. "Oh sorry love, that's divine. That bottle will do perfectly."
"It's a deal." Said Ali. "So how can I get in contact with you? It will take me
about three weeks. Do you know what kind of ecosystem you want?"
Evelyn stared. Her eyes compressing again, wrinkles bunching forward.
"I mean," said Ali. "What kind of plants do you think you'd like me to make grow
in your terrarium?"
"Oh I love geraniums and lilies and daffodils and of course roses." Ali cut her short and extended her hand. Evelyn looked down at Ali's hand resting on her forearm.
"Okay. I'll get some color going for you, and Alexander, and make something
beautiful for your mantel."
"You know," said Evelyn. "I meet people all the time at this park, but you are the
first nice one in all my trips here since Patty and Filbert died."
"I'm sorry."
"Oh don't be. Patty stuck her nose where it didn't' belong. And you know what,
Filbert did the same." Evelyn nudged head towards Alexander at her feet. Alexander looked up with chalk-white cataracts. "Dirty old Filbert!" Evelyn said and picked Alexander up. He growled.
"Nice to meet you Evelyn," said Ali. "Where do you live? How will I get in touch
with you to let you know about when your terrarium is ready?"
Evelyn slowly put Alexander back to the cement. He growled. She rose and began fishing in her jacket pocket. Suddenly, she pulled forth an iPhone.
"Why don't you give me your number sweetie. Email, Skype, Twitter, Instagram—" she looked up. "And Tinder." Evelyn smiled wider than Ali thought possible. "Ha!" she said. "I have no prayer in heaven of ever learning how to use this thing. Gift from my granddaughter. Though I do know how to store phone numbers and call. That's it. Give me yours my love."
Ali touched the bottle again, making sure Evelyn could see it, and spoke her number to Evelyn, who poked the number into her phone. She said it was lovely to meet such a lovely girl as Ali and she and Alexander walked away and Ali pulled out her phone again, looked at the time, and said fuck.
Manny's
Ali smiled, wrapped the bottle in a soft chamois, carefully placed the bottle in her leather shoulder bag, and headed, out of the park for the ATM. As she walked over the dark green grass of the park she tapped a number into her cell phone.
"Are they in yet?" she said. "Yeah I just got it wired to me. No. I'm alone. What? You don't take AmEx? Kidding. Kidding. It was a joke. Relax. Okay. I'm going to the bank. I said okay." She hung up and started walking faster.
Moving from the park onto city streets, the park side residences turned into restaurants and boutiques and ladies with little dogs, turned into young mothers with expensive strollers and baristas smoking on their breaks. Ali weaved through the crowded street, reached the bank, and withdrew $400 from the ATM. She folded the wad of twenties in two and turned around before shoving them inside her jacket pocket.
"What's that for? Eight ball?" Frankie stood before her: five-foot-one on a good day, impossibly tight jeans tucked into knee-high boots like Ali's, with blonde on blonde on blonde shoulder length hair. Her hand snatched at Ali's wad of cash.
"Hands off," said Ali.
"Well what then? Oh Jesus. Come on. Seriously?"
My money, Frankie. Relax."
"Hilarious joke as always. How about a suite at the Four Seasons? Spa, Veuve
boom—we go out, I'll pick up breakfast in the AM."
"Fuck off." Ali laughed.
"Fine, go buy your magic beans."
"Seeds, bitch. Seeds."
"Whatever."
"You coming home tonight?" said Ali.
"We'll see."
"Let me know if Justus is coming over. I'll stay out." Ali looked at her watch.
"He's working," said Frankie. "What? You late for something?"
"I'm supposed to meet Manny."
"Oh god." Frankie stepped close and took Ali's arm. "I'm coming with you."
"Manny's not that bad."
Frankie looked into her eyes. "Ali. It's not like he's just a drug dealer. I know plenty of friendly drug dealers. How the hell does he know where to get the seeds you're looking for? Personally, I don't think he does and he's just trying to get in your pants and is going to sell you seeds to like rose plants or some shit."
"Bulbs," said Frankie.
"What?"
"Roses grow from bulbs, not seeds, Frankie. And I'll be able to tell if their fake once I see them."
Frankie groaned loudly and threw her head back dramatically. "Fine. Okay, let's get a cab. You can pay."


Ali, her $400, and Frankie, traveled twenty minutes to a part of town where the sidewalks didn't get power washed. There were no trees for the city to trim and young mothers didn't jog with strollers. No lush parks broke up the dark furnace of the city here.
The pair passed liquor stores and stepped over human forms slumped on the sidewalk. A bearded bouncer guarded the entrance to the bar. A damp Swisher Sweet fixed in his mouth, smiled at the girls, and smoke wafted from between his teeth. Frankie took Ali's arm again.
"Ali Frankenstein" said the bouncer as they passed by. "Back from the dead, eh?"
Frankie shot a glance back. "Joke never gets fucking old eh? Still a bouncer huh?"
Uneven floor boards warped with spilt beer, blood, and a host of other liquid, ran the length of the bar and under a red felt pool table near the bathrooms in the back. High ceilings were shrouded in shadow and exposed rafters created dark corners that seemed to extend infinitely.
Manny wore leather pants and a panama hat and stood behind the bar, rag over his shoulder, opening and closing a Zippo. The familiar slow opening click and the fast clamping of its lid slamming down giving a rhythm to the sudden and hard silence of the bar. He squinted his eyes, wrinkled his forehead and looked at his patrons—mounds and piles of what could once have passed as men.
It took some convincing for him to track down one hundred Saffron Crocus Sativa seeds. A necessary component in everything from Chanel No. 5 to rare religious rituals in Indian jungles, the strain of saffron—mutated and engineered from humanity's beginnings—was worth its price to certain individuals understood. Especially to those who could afford to cultivate the flower and spice in bulk; not to mention pay find it and usually have it under guard while it manifested into a prized organism.
"Alison," said Manny. "And you brought Frank. You look good today Francis."
"It's Frankie shithead," Frankie lit a cigarette. "You sound like my pedophile uncle. He used to call me Francis. Are you a pedophile Manny?"
"Am I a what?" Said Manny. "I don't know what you're even saying Francis. A pedo-filly? What the fuck are you saying? Maybe, I am. All I know is you two are always welcome in my bar. Right guys?" Each man at the bar turned to look at Ali and Frankie and muffled noises of agreement came from their direction.
"Yeah Manny. Nice to see you too," said Ali. "So can we do this or what?"
"Relax Alison, you girls want a drink? It's on me. Come have a seat. Enjoy yourselves."
"Jesus Christ I've told you it's not Alison, it's Ali—" Many suddenly sprung over the bar and took two long strides to meet her. Frankie stepped closer to Ali and met Manny's stare, just inches from both their faces now.
"And what the fuck I tell you about that kind of talk in here? See that?" Manny pointed to the wall above the bar. Pants, multiple pairs, were hung over each other in a collage of dirty jeans, chinos, corduroys, slacks, and long jean-shorts. Some had holes in them, all had dark black stains. Candles where lit on a shelf under the trousers surrounding framed pictures of young men and women, smiling. He pointed back, but did not turn his head to look. His eyes fixed to Ali's. "We do not fucking disrespect the lord or those who rest in peace here. Not in this place. " Ali looked at the shrine and softly said okay.
"What the fuck Manny," said Ali. "Calm down. She didn't mean it, okay?" Manny turned his gaze to Frankie. "And who keeps the pants of their friends who've died? I mean that is the weirdest fucking thing I've ever heard of."
"No one asked you Francis," said Manny. "But since you did, pants are what men wear. Men are tough, like me, eh? So, these pants mean all these people, friends of mine, died like men. Fucking get it Francis?"
Frankie rolled her eyes and took a drag of her cigarette.
"Okay then!" said Manny as he clapped and a smile burst onto his face. All the humps at the bar laughed, thick and low. "I'm just fooling around Alison. Don't you like to fool around? Relax."
"I am relaxed. Look can I just have what I came for?"
"You have the money?" asked Manny.
Ali pulled the bills from her jacket and handed the wad to Manny.
"Right here." Manny pulled a folded envelope from his back pocket. Ali took it and carefully ripped it open. She peered inside.
"What the fuck is this?" Ali said, pulling a small piece of folded paper from the envelope.
"Looks like an address to me."
Frankie looked at the piece of paper over Ali's shoulder.
"Give me back my fucking money Manny!"
"Oh shit," said Frankie. "Seriously you can't just give her a piece of paper for $400. I'm going to tell everyone not to buy from you anymore if you pull this shit."
"Hey. Like I said. You need to relax. Both of you. This guy's got your shit. It's some flower shop up on Atlantic Blvd. I ain't gonna fuck you girl. Unless…" Manny's voice trailed off into a smile.
"Barf," said Frankie with a grimace.
"A florist? You've got to be joking."
"They guy said he wanted to meet you. Wouldn't give me your shit. Said to send you his way. So I did. Listen, I swear, he's got what you need. Waste of fucking money if you ask me."
Ali held the piece of paper up. 1900 Atlantic Blvd. She folded it up and stuck it into her jacket where the money once was. The paper felt small in her pocket. "I swear to god Manny. I saved that money for a long time. I know you don't care but, please."
"I like you Ali. You're nice, you got a pretty face. Ain't she got a pretty face?" Manny turned to address the humps at the bar. They all looked up and grunted. Manny looked back in time to see Frankie leading Ali by the arm, past the bearded bouncer and out the door.
Frankie
Francis A. Farquhar—better known as Frankie, paid rent with Ali, stayed most nights at her pseudo boyfriend Justus' loft, and lived to frighten people. She was fond of explaining to people she first met—or Ali when they were board—that she "used to hide for hours in my brother's closet. He was older and when he was babysitting me he'd put me to bed early. I was like 11 and he put me to bed at like nine at night. How fucked up is that? It was still light out during the summer. I'd get up after he left the room and go hide in his closet. He'd have one of his girlfriends over and I could hear them downstairs breaking into my parents booze and then they'd stumble upstairs. He'd get her on the bed and I could see them through the slats in the closet door and as soon as he got her shirt off he'd get up to turn off the lights and I'd bust out and run and the chick on the bed screaming. Oh, and I had this this nasty Freddy Kruger mask and hat I'd wear and I'd go screaming at this chick and she'd flip out. Her tits flopping all over the place. This happened like five times. Probably because my idiot brother had a hard on and was drunk and just forgot about me. Great babysitter you fuck face. God, if I only had a time machine. I'd go back in time, hide out when I knew someone was coming, cause I'd know when they'd be around because I have a time machine, and I'd scare the fuck out of people. Like, what's up Napoleon? Boo! You tiny French fucker! Gotcha!"
Every time she finished explaining one of these scenarios she'd collapse into hysterics. Ali always asked her if she wouldn't want to try and stop AIDS or prevent the Holocaust, or even snort coke with Hunter Thompson or polish off a bottle of V.O. with Jim Morrison. "Yawn snore!" she would announce and then say something like: "I'd go back in time and scare the fuck out of your daddy. Then I'd fuck him and I'd be your mom bitch! Come on let's go to dinner. You have to do what your mother says. So come finish your supper, Alison Renault."
The two girls, roommates for five years and friends for twice as long, had fought over the same boy at the small liberal arts college they attended in New Hampshire. Finn McCracken was a film major and took Ali to see Dementia 13 and Frankie to see Double Indemnity over a brutally cold winter break they'd all opted to spend on campus. Finn sat in the theatre with Alison one night, and Frankie the next. He explained about mis-en-scene and jump cuts and the influences of Godard and Truffaut and film noir, just loud enough for the rest of the theatre to hear. On both dates, the usher—who also doubled as projectionist, cashier, snack stand operator, janitor, day manager, night manager, repair man, and the theatre's weed dealer—walked down the aisle, his camping headlamp guiding his path, and told Finn to "shut the fuck up." Finn grimaced sarcastically and whispered into Ali's ear for the rest of the movie one night, and Frankie's the next.
First day of Spring semester, Ali and Frankie found themselves four seats away from each other in Intro to Film 101. And, as they listened to the professor, they began to exchange glances. Hard and glaring at first, but as the lecture unfolded, and they listened to the professor dictate word for word what Finn had whispered in both their ears in the dark theatre that winter break. They smiled at one another, and finally broke out laughing and were both asked to leave. They gathered their things and left, went to a local townie dive called the Playground, got drunk, and each dropped the class the next morning.
Now, six years after graduation, they inhabited a two bedroom flat in the city with hardwood floors speckled with white paint drops, vaulted ceilings that occasionally rained paint chips, and a slanted glass ceiling over the living room-slash-breakfast nook that allowed for ample sunlight light and provided a rhythmically calming melody when it rained. A mantel above a defunct fireplace now filled with candles held pictures of Ali and Frankie, one of Frankie and Justus, an ashtray Ali made in high school ceramics, a vase filled with dead roses, an antique cigarette case, a bronze Buddha statue, and Ali's most recent project, the beginnings of her 57th terrarium.
Filled with rust-colored dirt and emerging plant life developing shades of orange, green, and heavy purple, this terrarium was one of five Ali had kept around the house. She'd always sought out antique or oddly shaped glass bottles and containers for which to house her creations. Of the other 52 she'd made throughout her life, 10 remained at her father's house outside Seattle. The rest she'd gifted to friends, ex-boyfriends, crushes that never came to fruition, a few neighbors, and some to children who'd seen her carrying the terrariums through the neighborhood.
Frankie called them her dasyphyllous dioramas. A word she no doubt looked up on Ali's laptop, but apt and interesting nonetheless.
"Jesus," said Frankie. "I always think, 'hey Manny's not such a bad guy. He's probably been through a lot. It's not like we have to hang out with him. It's just in and out.' But shit like that happens. I'm sorry Ali. $400 for a piece of paper. I could kill that fucker."
Ali sat down at the table in the breakfast nook, opened her Mac, and took out the piece of paper. "Well let's see what part of town this 'florist' is in," she said, holding her hands up.
"Uggg," said Frankie. "You really need to stop using air quotes." Ali smiled as her laptop chimed to life.
Her Google homepage materialized, she clicked the maps icon and typed in 1900 Atlantic Blvd. A grid of gray city streets populated the screen. Names of businesses in tiny type floated near certain buildings across the map. A Starbucks, a wine bar named Dionysius, a vegan café, a French cleaners, and something called Cemente, Ali guess was a salon, all inhabited the 1900 block of Atlantic Ave.
"I don't see anything that says florist," Frankie said looking at the screen over Ali's shoulder.
"That doesn't mean anything," Ali turned to look at Frankie. "You think Manny's bar is listed on Google maps? And we know that's there. Besides, these businesses are the ones that advertise through Google. You know that."
"Go to street view. Maybe you can see something that looks like a flower shop." Ali pulled up the street view: A sunny day. There was the Starbucks. A BMW. A mother pushing a stroller, frozen in the image. Two figures walked what seemed to be a dog. Ali dragged the mouse across the page and spun the picture three hundred sixty degrees.
"Hey," said Frankie. "Slow it down. I can't see shit." Ali paned slowly around the bright street. They saw more people on the street now. "Ha. Where did those fools come from?"
"There is it," said Ali. She centered the Google maps magnifying square over a building far down the street. She clicked and they were transported to a view of a shop with a large window. The shop had a multicolored stained glass door with a sign that hung above and read, FLORIST.
"Boom" said Frankie. "There we go. Well we know Manny was at least telling half the truth. Why is the window all white?"
"I don't know," Ali said. They both strained to look closer at the screen. Ali zoomed in even further and clicked the mouse twice. Their view shot up close to the window, filling the screen. The white of the window was now a dark gray.
"It's condensation," said Ali. "He must have a green house in their or some source of light. Growing tropical species. Plants that need a massive amount of moisture to survive."
"Yuck," Frankie said. "Mildew central. I'd rather go back to Manny's bar."
"There are ways to stop fungus from growing, Jesus."
"And how am I supposed to know that?" said Frankie. "Zoom out again. Maybe
we can see if anyone is coming or going from the shop." Ali groaned.
"Are you serious?"
"What?" said Frankie. "I mean you can tell a lot about a place by who hangs
around there."
"Frankie, look at that. What does it say?" Ali pointed at some fine print in the bottom left hand corner of the screen. It read, Image Date: April 2011.
"Oh," said Frankie.
"I don't get it," said Ali. She leaned back in her chair at the breakfast nook.
"What ?" said Frankie, looking into the screen again for answer to her own question.
"That building looks small. I can't imagine he can be using more than say 200 square feet to cultivate. Those type of plants, ones that need a lot of moisture to survive, let alone thrive, not only take up a lot of room, they require nitrates, soil transplants, constant repositioning and repotting, an elaborate irrigation and watering system. Basically, to make sure his plants grow, he'd have to create his own ecosystem, no, his own fucking jungle in there and stay on top of it twenty-four seven."
"Freak," said Frankie. "So what? Agoraphobic? Loves his plants more than people? It happens with cats all over the world. My aunt did it. She tried to turn it into a business. A cat hostel she called it. I said, 'why not a cat hotel? Don't people want their cats taken care of when they're not around? Why would you want your cat to stay at a hostel and not a hotel? Think Auntie Bill, think.'" Frankie tapped the side of her head with her index finger. "City finally came and took away all her cats. She lives in Sparks or some buttfuck nowhere town— "
"You had an aunt named Bill?" Ali interrupted.
"She was confused. We don't talk about her. What you gonna do?" Frankie
shrugged.
"What the fuck does he want with my seeds?" said Ali.
"Well didn't you say they grow up to be worth a fuck ton of cash if you, you know, 'cultivate' them right?" Frankie said using air quotes. Ali nodded quickly. "Well genius, he probably wants to keep them for himself, grow them, and make some money."
"Not in that place he can't. He'd have to create an ecosystem the exact opposite of what ever he's got going on in that place. This strain of Saffron Crocus thrives in harsh, arid, conditions. It's like they come alive when they are dehydrated. Sort of like you when you're hung over, though you're usually just still drunk."
"Ha. You cunt," said Frankie.
"Maybe he has some other operation, cultivating species in a desert climate or something." At that Ali thought of the antique bottle she'd excavated earlier that day. The mud pouring from the neck and the glass becoming clear and shining under the park's water fountain. She reached into her bag, slung over the chair she was sitting in, and pulled forth the bottle, still wrapped in chamois cloth. She held it out to Frankie.
"Hey weird," said Frankie. "Another old ass bottle."
"This is it."
"This is what?" said Frankie.
"He's making terrariums."